Workforce 2030: Rapid upskilling for green building
Workforce 2030, Canada's first and only coalition to support low-carbon workforce development in the building industry launched in 2020 and includes employers, unions, and education providers. Participants train, employ, organize and advocate for tens of thousands of building sector workers in support of a green, equitable pandemic recovery.
Future Skills Centre is investing $1,210,307 in this 2-year project. The Rapid Upskilling for Green Building project will transition COVID-impacted workers into high-demand jobs using an innovative process and pathways to resilient employment. The partners will engage more than 500 workers from marginalized communities most impacted by the pandemic, prioritizing groups underrepresented in the building sector, especially women and racialized youth.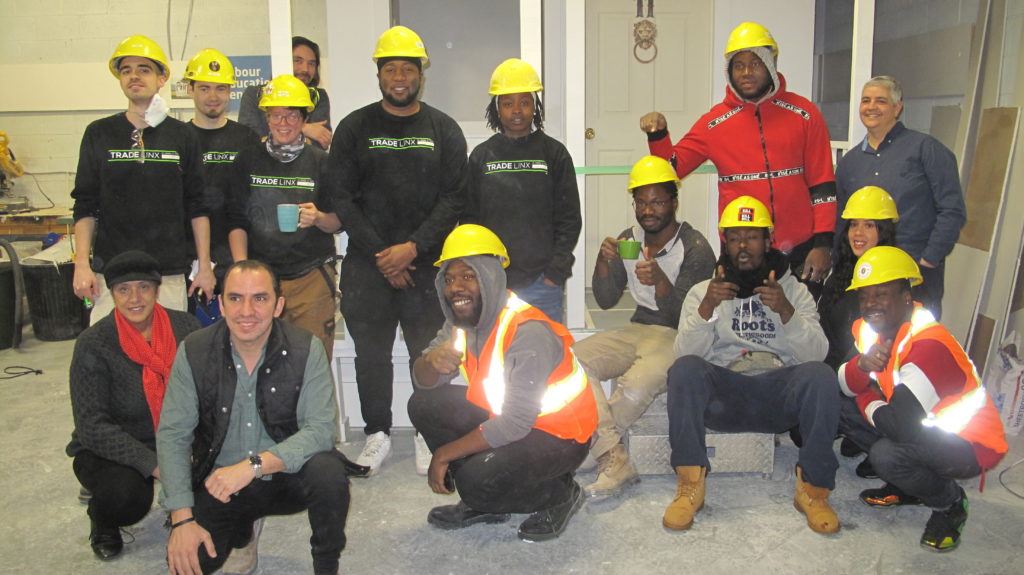 Leveraging a network of community organizations, educators and experts, this project will contribute to low-carbon skills innovation by evaluating, designing, and expanding training with low-carbon content, by piloting and evaluating innovative upskilling delivery models, expanding pathways to resilient employment via employer and union channels, and by sharing workforce development learning.
Evaluation Strategy
This project is evaluated using tools and approaches aligned with its goals, context, and stage of development. The evaluation focuses on generating the right evidence at the right moment to move the intervention forward. Read more about our evaluation strategy.