OSHAWA, Ont. – Sanjiv Uthayakumar had worked in the printing industry maintaining the presses that produced newspapers and flyers in Ontario for several years, when the long simmering downturn in media and declining advertising dollars started to threaten his job security.
"People were not reading newspapers the way they used to, and that was affecting the flyers too," says the 31-year-old graduate of the electric technology engineering program at Sheridan College in Brampton, west of Toronto.
"As I was looking through the job ads, I saw one for a program that requires zero experience and introduces you to the CNC (machining) field. I applied right away."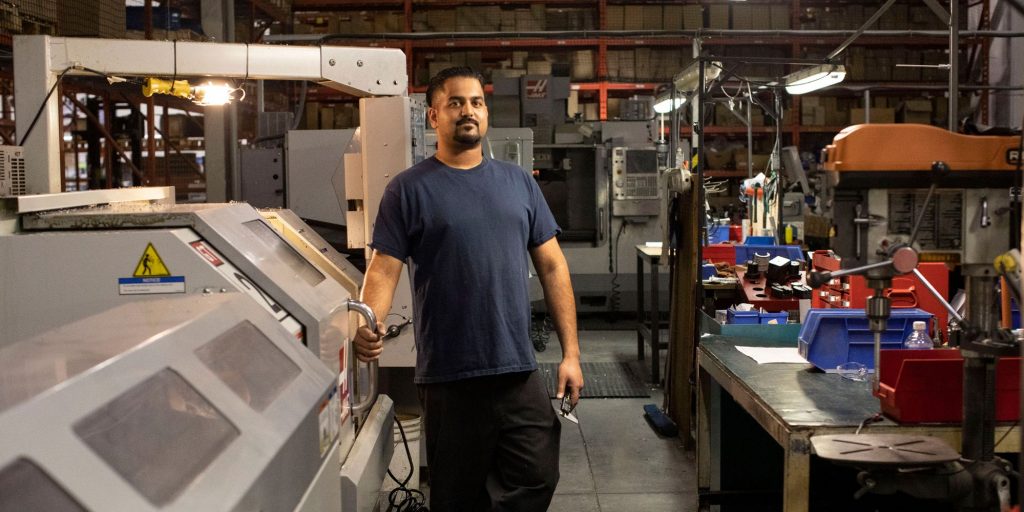 Like Uthayakumar, many Canadian workers are seeking to retrain or upskill as their industries face decline or are in transition because of global economic shifts in the goods and services consumers are demanding, and changes to the nature of work as a result of technological innovations such as automation, robotics and AI.
A new program funded by the Future Skills Centre, which is dedicated to helping Canadians gain the skills they need in the changing workplace, is helping Ontario workers who have been or are in danger of being displaced to retrain for in-demand jobs in advanced manufacturing.
The Work-Based Learning Consortium, which has already helped 550 unemployed or underemployed people under 30 train for jobs in dozens of Ontario advanced manufacturing companies, is now launching a program customized to help displaced mid-career workers land skilled jobs in Canada's transforming auto sector.
Training to fill vacancies in the mold-making and injection-molding trades
The Consortium is partnering with the Canadian Association of Mold Makers to train displaced mid-career workers, particularly those in the auto-dependent Oshawa area of Ontario, for jobs at mold-making and injection-molding companies in Toronto and southwestern Ontario where there is a severe shortage of experienced, skilled workers.
"We start with demand," says Rod Jones, a former aerospace engineer who helped found the innovative program in 2014. "Which companies are telling us they can't hire the skilled help they need and can't do on-the-job training in an efficient way? This perspective changes the whole game."
Through the program, displaced workers are screened for "attitude and aptitude" and trained on the shop floor for jobs that match the employer's specific needs. They are paid for the six months it takes to complete the program and receive a certificate that is recognized by each economic sector.
To date, Jones says nine in 10 trainees have gone on to full-time positions.
It's a competency-based approach that is used in Europe, but which no one else in Canada takes. If you disaggregate the job from tasks to competencies, you can reliably train someone to transition to a new job

Rod Jones, Work-based Learning Consortium
The program can also be applied to identify and provide upskilling for workers who are in jobs but struggling to keep up with technological advances.
The key, Jones says, is to separate the "tasks from competencies" in a worker's past experience, and then fine-tune the training required to help the worker apply what they already know in a new or altered field.
"It's a competency-based approach that is used in Europe, but which no one else in Canada takes," Jones says. "If you disaggregate the job from tasks to competencies, you can reliably train someone to transition to a new job."
If the skills training program is successful in Ontario's auto sector, Jones says it could be easily be scaled for wider benefit for more mid-career workers and employers across Canada.
Pedro Barata, Executive Director of the Future Skills Centre, says meeting the challenge of helping displaced workers in the auto and other manufacturing industries apply their skills in new sectors is exactly why the Future Skills Centre exists.
"Building confidence and competence is key to helping transitions taking place now in the economy, and also in building a workforce equipped for the challenges and opportunities of the future," Barata says.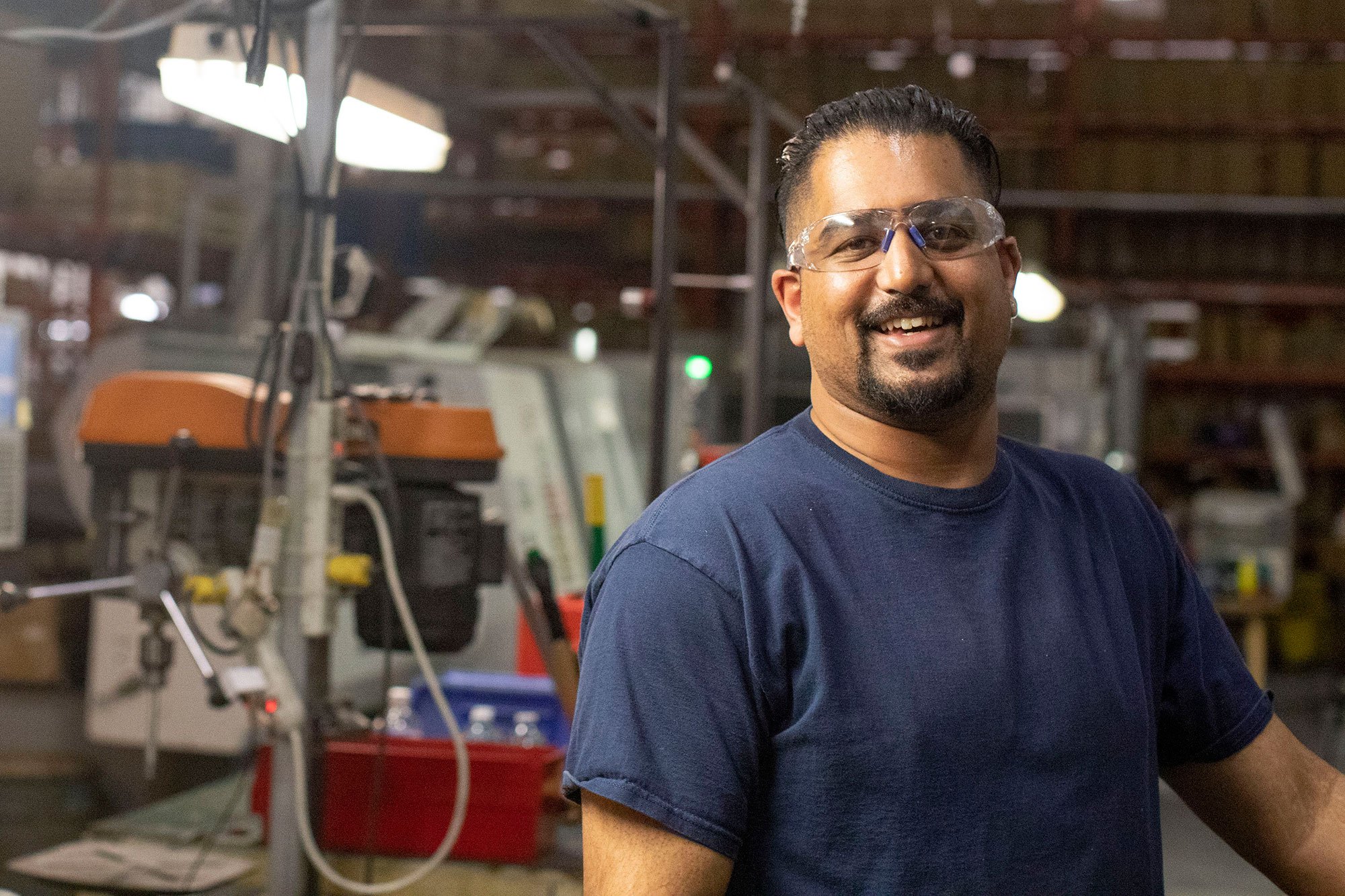 "We want to work with industry leaders, employers, and the skills development system to anticipate future skills needs and help ensure that every Canadian has the tools and supports they need to navigate a fast-changing economy."
From Uthayakumar's point of view, the training program was a life-changer.
After completing a four-week in-class prep course, he went on to five months of on-the-job training, culminating in a written and practical exam, and a conditional acceptance into an advanced manufacturing company.
I felt I couldn't move anywhere with the experience and education I had. But this program changed my life. We all have to face the fact that we have to earn an income, and if you're going to spend so much time doing it, you might as well really love what you do.

Sanjiv Uthayakumar
Today, he is a full-time employee receiving a good starting salary with benefits at Moltec International, where he uses the skills he learned to connect fittings and cable in the assembly of parts used in high-powered buses and subways. Equally satisfying, is his confidence that his updated skills have given him room to grow.
"You could, on your own, approach these companies and say, 'I'm learning on my own,' will you hire me?" says Uthayakumar. "But that's hit or miss."
"I felt I couldn't move anywhere with the experience and education I had. But this program changed my life. We all have to face the fact that we have to earn an income, and if you're going to spend so much time doing it, you might as well really love what you do."
Related Posts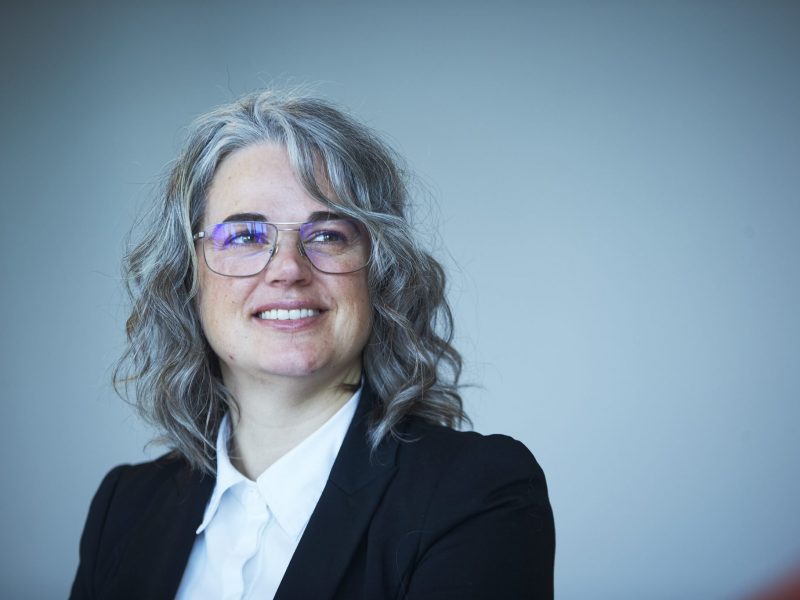 Shona Clarke had spent more than 20 years working as a senior geologist in Calgary's…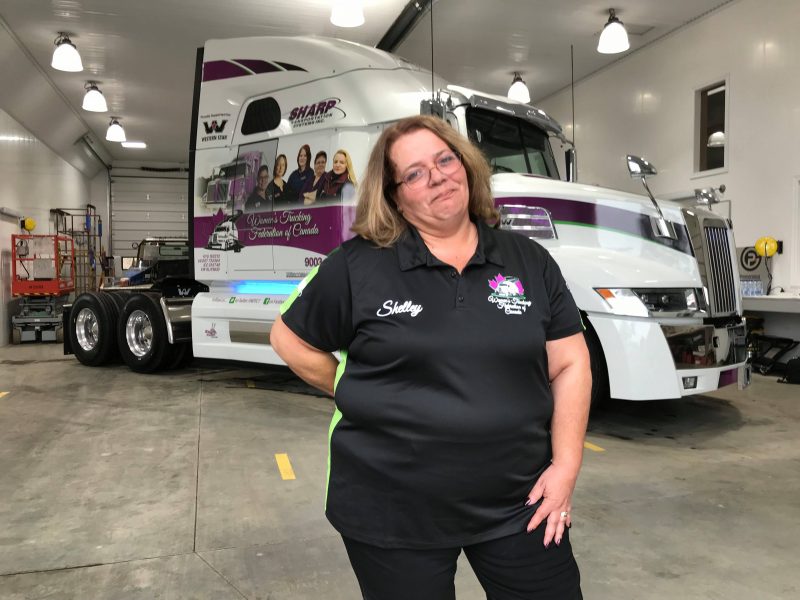 For Shelley Uvanile-Hesch, pursuing the life of a long-distance truck driver was as natural as…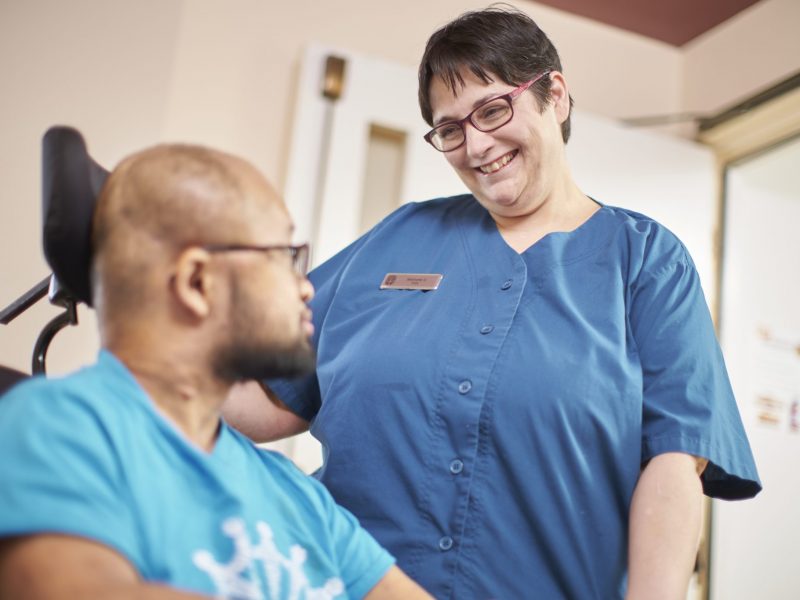 After watching her grandmother suffer through dementia, Michelle Clermont resolved to leave her corporate job…
View all Projects