CALGARY, Alberta – Shona Clarke had spent more than 20 years working as a senior geologist in Calgary's oil and gas industry when she lost her job as the global energy company she worked for downsized and restructured.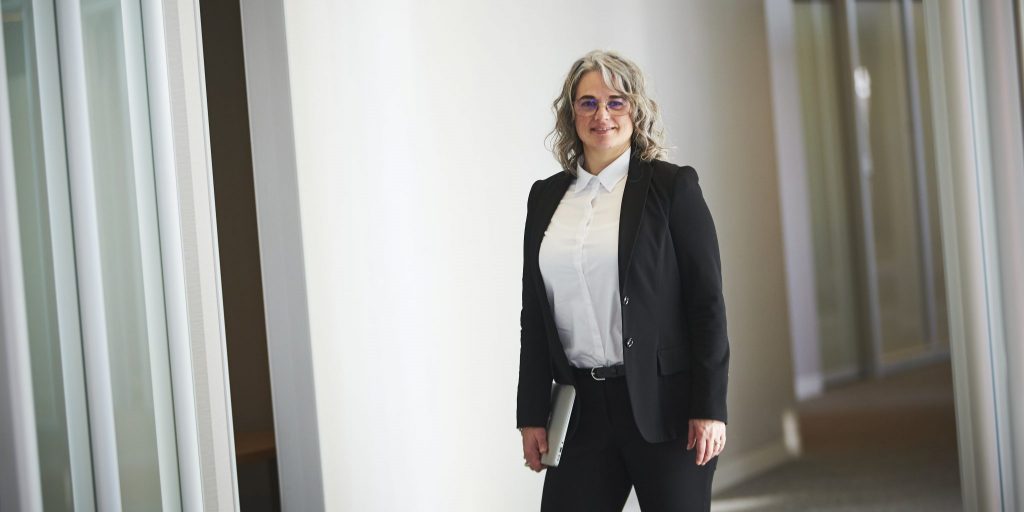 "It can be unsettling," says Clarke who was born in southern Alberta, studied at the University of Calgary, and along with her husband is raising her two children, 10, and, 15, just outside the city.
"But, it is also a great time to ask: 'what I am going to do next,' and 'where?' and to explore how I can apply the skills I developed in the oil and gas industry to other sectors."
Clarke is one of thousands of highly educated workers displaced mid-career from Alberta's once-flourishing oil and gas industry, as the energy sector restructures and fundamentally alters the nature of the Albertan economy.
She has signed on to a new program funded by the Future Skills Centre, which is dedicated to helping Canadians gain the skills they need in the changing workplace, is helping oil and gas industry professionals to future-proof their skills by transitioning to available positions in the tech sector.
Digital upskilling project to transition displaced energy sector workers
In 2015, Statistics Canada estimated that Alberta lost almost 20,000 jobs in the oil and gas sector. Among the tens of thousands displaced from the economy since then, a significant number are highly educated and highly skilled mid-career workers, many with backgrounds in Science, Technology, Engineering and Math who held jobs such as petroleum engineers, electrical engineers, and geoscientists.
But as the oil and gas industry transforms, thousands of tech jobs have opened up across all sectors in Calgary, as the digital technology industry in the city soars. One estimate puts the increase in tech companies in Alberta over the past five years at 55 per cent. As a result, companies are struggling to find the talent they need to work as software developers, data analysts, and business development and project managers.
The new training program, known as EDGE UP or Energy to Digital Growth Education and Upskilling Project, is led by Calgary Economic Development and is intended to help displaced oil and gas sector workers learn how to apply their skills to these in-demand tech jobs.
Program Director Jeanette Sutherland says many of the displaced workers already possess at least half of the necessary skills.
"It has been a disheartening time for so many members of our workforce who have been displaced from the oil and gas sector," says Sutherland.
The greatest employment opportunity in Calgary right now is in jobs requiring digital competencies. The quicker we can get individuals into short-term upskilling programs, the quicker we can get them back onto their career paths.

Jeanette Sutherland
"The greatest employment opportunity in Calgary right now is in jobs requiring digital competencies. The quicker we can get individuals into short-term upskilling programs, the quicker we can get them back onto their career paths. They'll feel fulfilled and purposeful, and they will be helping Calgary's economy, and Canada's economy."
EDGE UP is a four-five month program that combines in-class digital-skills training provided by the University of Calgary's Continuing Education, the Southern Alberta Institute of Technology, and Bow Valley College with experiential learning provided through the Riipen platform, and a Transitioning to Tech course from the Informations and Communications Technology Council. Training costs are covered through project funding, and the program also helps to match graduates to internships and full-time jobs.
"It sounds like a great opportunity," says Adrian Stroud, 54, a chemical engineer who lost his job at Husky Energy after 12 years in the specialized role of Pressure Equipment Inspector.
"Some would be new skills for me, but there would be some overlap. Just working in a professional job, there is a foundation that I hope I could apply in a new industry."
Lucas Scheer, Managing Director of the Calgary-based AI company AltaML Inc., says the skills and experience held by oil and gas workers like Stroud and Clarke are highly desirable, but many firms don't have the time or resources required to make a transition to a new industry seamless for workers.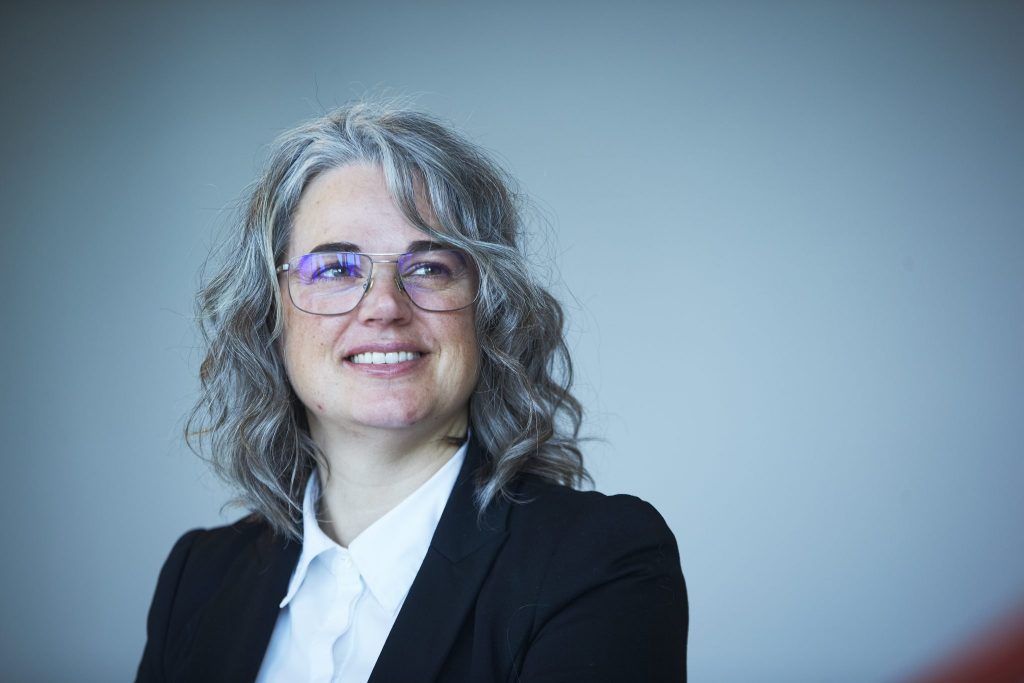 EDGE UP makes that link, he says, and is therefore a valuable resource for both workers and employers as the Albertan economy shifts.
"As a Calgarian, I'm keen on this transition and our ability to successfully navigate it," Scheer says of the city's transforming economy.
Pedro Barata, Executive Director of the Future Skills Centre, says meeting the challenge of helping oil and gas workers apply their skills in new sectors is exactly why the Future Skills Centre exists.
"Building our confidence and competence in digital technology is key to helping transitions that are taking place now in the economy, but also in building a workforce equipped for the challenges and opportunities of the future," Barata says.
I believe there are opportunities in the new reality. Oil and gas workers are very skilled and have so much to offer.

Shona Clarke
"We want to work with industry leaders, employers, and the skills development system to anticipate future skills needs and help ensure that every Canadian has the tools and supports they need to navigate a fast-changing economy."
Clarke and Scheer see the potential in EDGE UP to restart their career and hope colleagues affected by the changing energy sector will as well.
"I believe there are opportunities in the new reality," says Clarke. "Oil and gas workers are very skilled and have so much to offer. EDGE UP is definitely something to consider and I am excited to be involved in this flagship training program."
Related Posts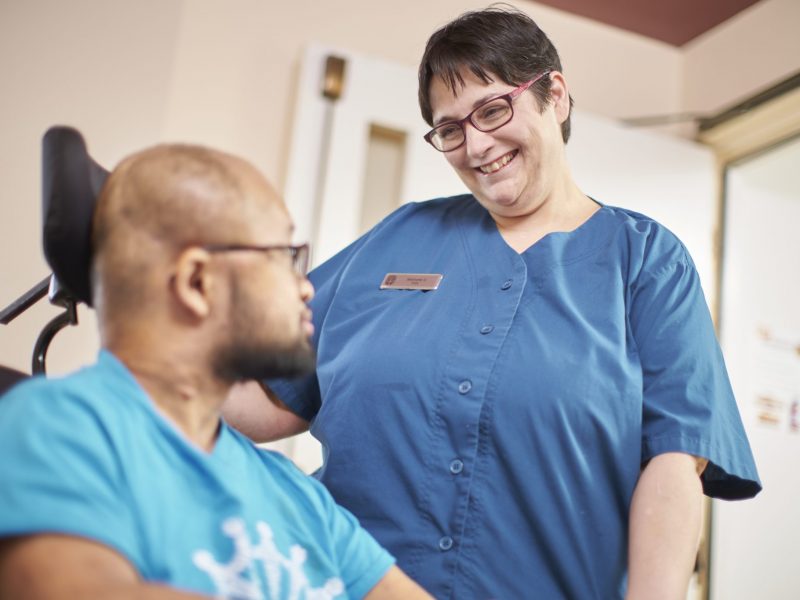 After watching her grandmother suffer through dementia, Michelle Clermont resolved to leave her corporate job…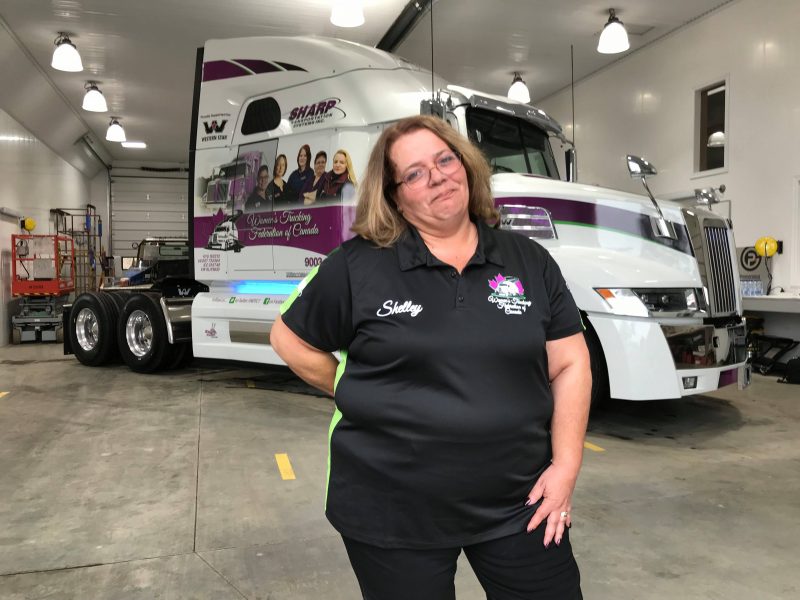 For Shelley Uvanile-Hesch, pursuing the life of a long-distance truck driver was as natural as…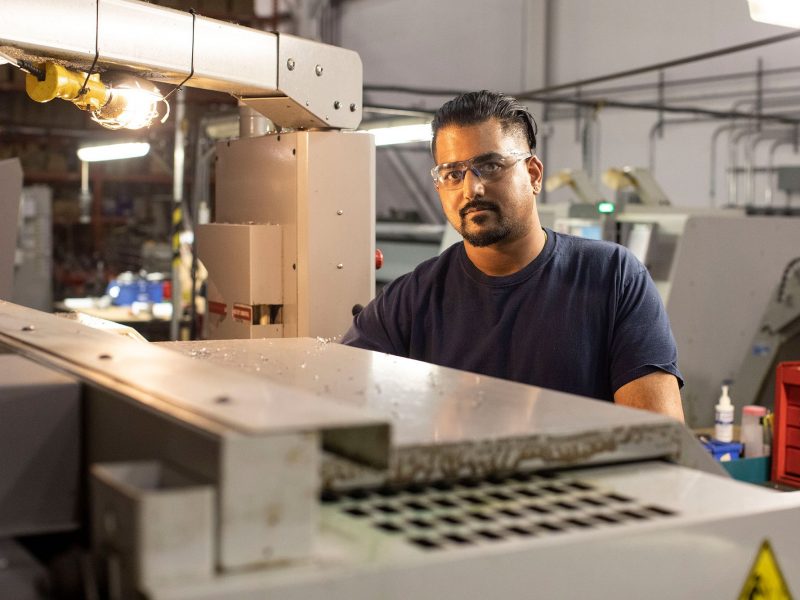 Sanjiv Uthayakumar had worked in the printing industry maintaining the presses that produced newspapers and…
View all stories