ArtWorksTO
ArtWorksTO's project aimed to enhance access for early-career creatives into the media arts and creative industries labour force, particularly for Indigenous, Black, people of colour and/or 2SLGBTQ+ youth. The project intended to connect early-career creatives with clients in need of creative talent.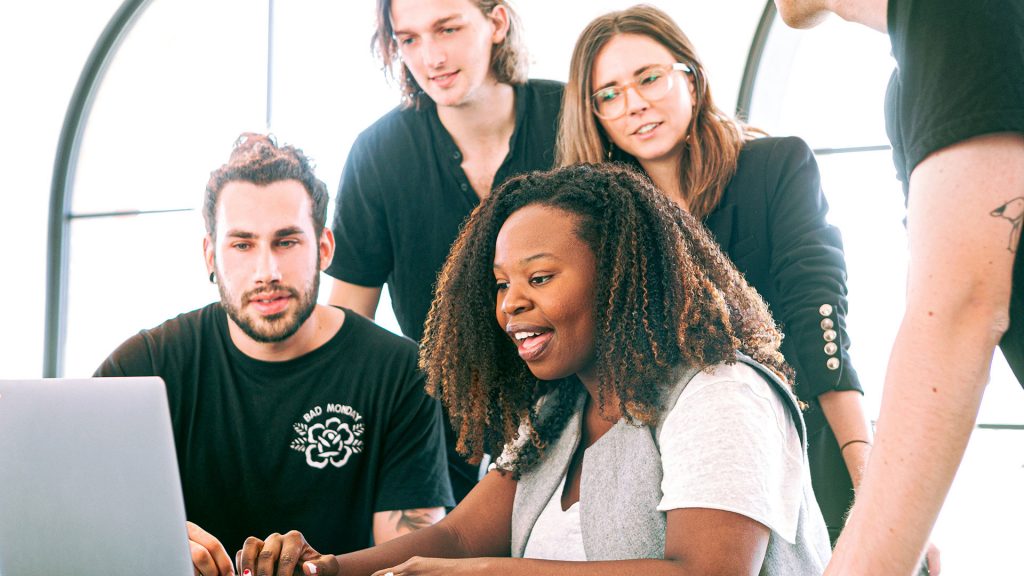 Over the two-year project, 61 participants, who were Indigenous, Black, or a person of colour and/or gender and sexually diverse, completed more than 200 OCAD University Continuing Studies courses, with approximately 37 obtaining certificates in Business Skills for Creative Professionals.
The project's funding allowed 19 distinct partners to host 61 total contracts resulting in the development of 75 distinct media assets, deliverables and creative campaigns in a wide variety of formats.
The participants had paid creative contracts with project partners as well as opportunities for portfolio and proposal development workshops, one-on-one coaching, core skills training and accredited courses in media production, design and business skills for creative professionals.
In-person delivery of the project was affected by the pandemic. To mitigate challenges for project staff and participants, a dedicated liaison role was created to provide coaching and outreach services to support participant success and replace the continuous, informal check-ins that in-class and on-site attendance would normally offer. Regular contact with the youth liaison was instrumental in achieving positive outcomes for participants.
For decision-makers who want to support workforce development in the arts and culture sectors, traditional career pathway models require re-imagining to be applicable in sectors where non-standard employment is the norm.
The project also showed that to create and implement workforce development programs for early career Indigenous, Black, people of colour, and/or 2SLGBTQ+ individuals, inclusion must be built into the program's terminology and communications, and its selection of mentors/presenters and employers.
In the future, ArtWorksTO wants to expand its programming with a focus on cultivating an alumni network that will offer past participants opportunities for networking, professional development and employment contracts.
Featured Projects