Leadership development for Indigenous communities
This project will empower Indigenous communities through a national Indigenous leadership program with links to industry and career development through skill-to-work projects and leadership development programing.
Relationships and partnerships are crucial for Indigenous communities to build vibrant communities and enterprises. Workforce Warriors will provide an innovative leadership model to build future leaders in all age groups within Indigenous communities, especially among youth, women, and 2-Spirited people.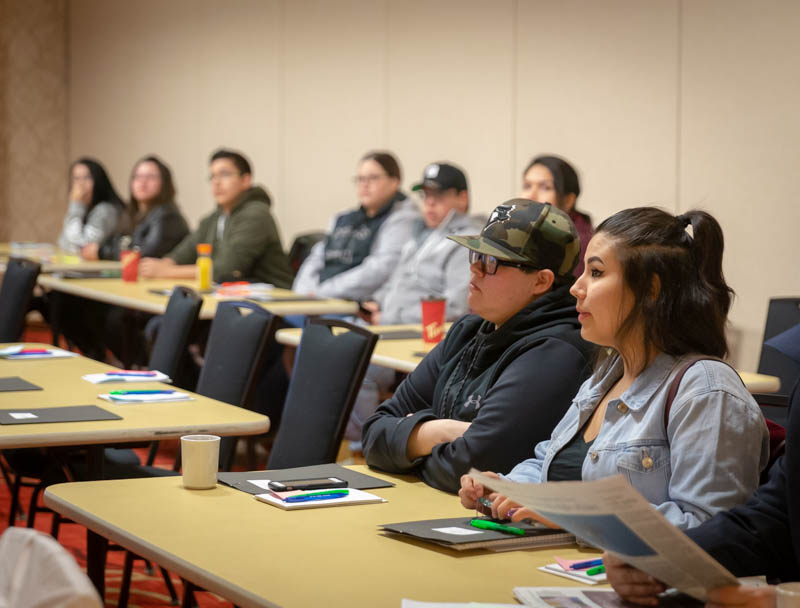 A new, Indigenous-led national non-profit organization, Workforce Warriors strives to build capacity and leadership among Indigenous peoples and find innovative solutions to the ongoing and devastating socioeconomic impacts exacerbated by the pandemic. Workforce Warriors national Indigenous leadership program, tied to industry and career development, gives Indigenous peoples of all ages, particularly youth, the ability to develop their leadership skills and collaborate nationally with other leaders. Workforce Warriors leadership greatly enhances the warrior's skill sets and empowers, with confidence and ability, to lead initiatives and become educated to advance within a chosen occupation.
Using a holistic approach to leadership development, Workforce Warriors bring Subject Matter Experts together from across the country to build capacity in our nation's Indigenous peoples, through innovative projects that put our nations Indigenous Peoples out in front of industry advancements. Workforce Warriors project will bring innovative solutions to fulfill the needs of Canadian industry and society at large, by providing sustainable solutions through innovative Indigenous projects, all the while building Indigenous capacity and leadership.
Future Skills Centre is investing $1,354,158 in this 2-year project. Workforce Warriors will research best practices for Indigenous leadership development, nationally and globally, through collaboration with Indigenous leaders, partners, and end users. It will develop a leadership model with online and in-person programming for all Indigenous organizations. This project will also provide mentorship to elders and experienced community members, enabling them to play a greater leadership role while preserving their culture and language.
Evaluation Strategy
This project is evaluated using tools and approaches aligned with its goals, context, and stage of development. The evaluation focuses on generating the right evidence at the right moment to move the intervention forward. Read more about our evaluation strategy.