In Canada, this transition to a sustainable economy can be seen on two fronts:
the transformation of traditional industries, especially through the implementation of net-zero emission targets for these businesses to contribute to the overall carbon emission reduction;
the emergence of new sectors and industries that will help Canada compete in a decarbonized global economy.
This sustainable transition will have a significant impact both in terms of new job opportunities and of skills development needed for existing jobs. According to RBC, 3.1 million jobs (almost 15% of the workforce) will be disrupted over the next 10 years. Many sectors, including oil and gas, agriculture and food, mining and automotive, will be affected by these changes.
This sustainable transition can also bring significant opportunities through the upskilling of the workforce, with between 235,000 and 400,000 new jobs potentially added in industries where enhanced skills will be critical.
FSC has made skills for sustainable futures a strategic priority in order to help Canadian employers and workers navigate the sustainable transition. The transition to a net zero economy will be felt unevenly in different regions, populations and industries, and we continue working with local partners to ensure that our actions respond to the needs of all — both in terms of environmental impact and for employment opportunities.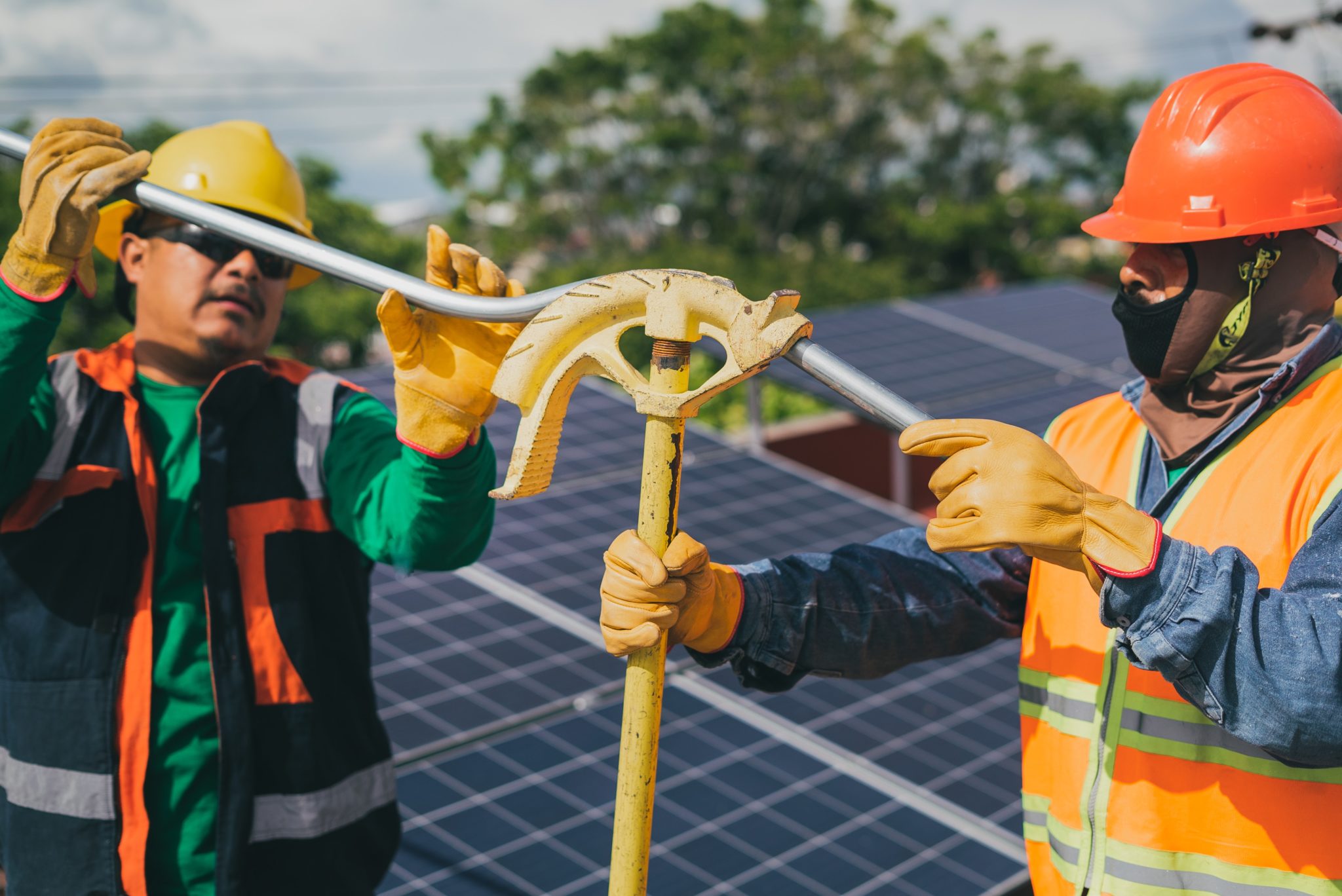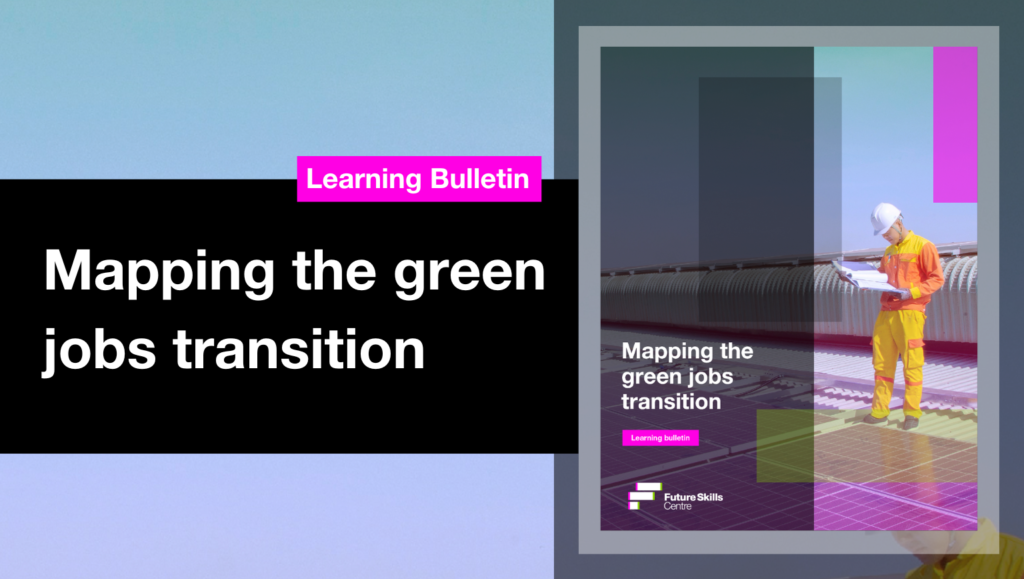 Learning Bulletin
Our Learning Bulletin "Mapping the Green Jobs Transition" explores key aspects of the sustainable transition for the Canadian workforce. How can workers transition to green jobs? What information matters to better plan this transition? And how do we ensure that vulnerable populations can benefit from it? Discover several "sustainable transition" initiatives across Canada and how the insights from these projects can help policymakers, employers and workers to implement a just and equitable transition.
Read the latest research on skills and sustainability
Discover our projects supporting sustainable skills development