Construction with a purpose
Construct – A Social Enterprise by Blue Door is designed for people facing homelessness. It will provide training and support with the goal of enabling them to enter well-paying careers in construction trades.
To address the pressing need to support our community's most vulnerable individuals and build resiliency, this project will provide skills training in class and on the job, work experience, supports such as wages, food and transport, and direct connections to career employment. This ground-breaking initiative provides inclusive, rapid 8-week skills training sessions.
A game-changer, this project will scale beyond the realm of existing social enterprises by developing an online trainee portal offering in-person and virtual training, access to psychotherapy and supports, and ongoing networking for trainees and graduates.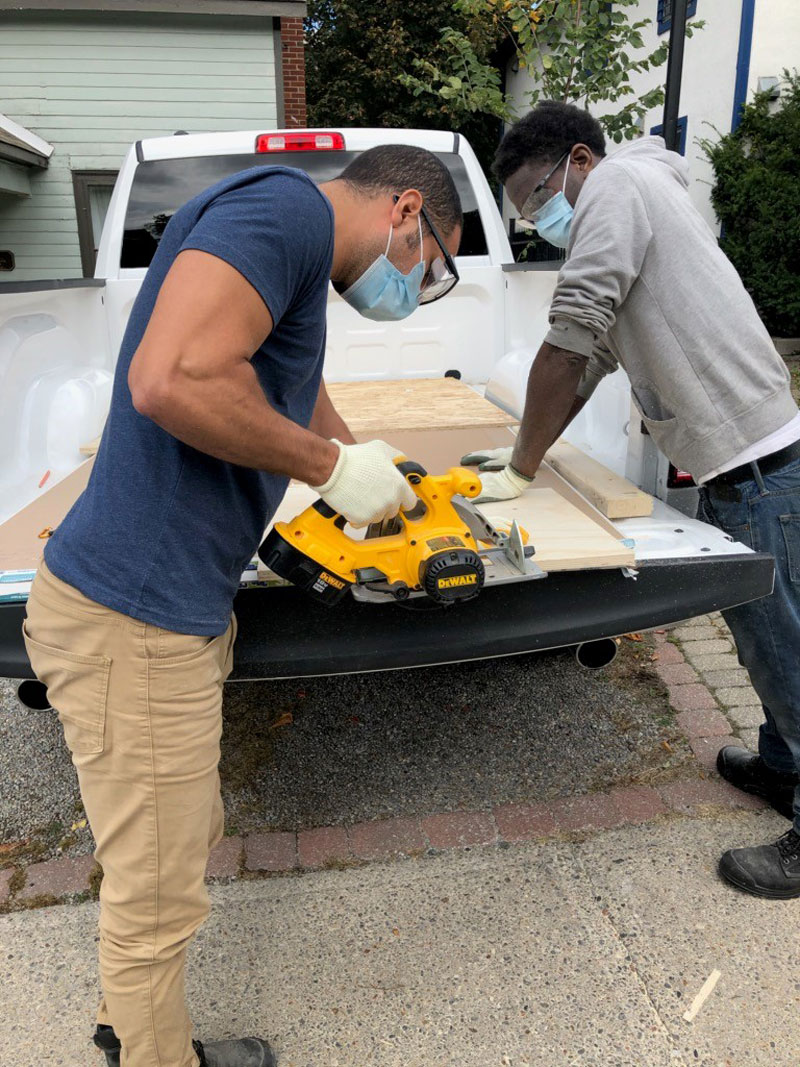 Future Skills Centre is investing $ 1,243,618 in this 2-year project that will train 64 people in the marketable skills needed to transition into in-demand construction careers. Ultimately, Construct will permanently transform lives by lifting people out of poverty and homelessness.
Evaluation Strategy
This project is evaluated using tools and approaches aligned with its goals, context, and stage of development. The evaluation focuses on generating the right evidence at the right moment to move the intervention forward. Read more about our evaluation strategy.