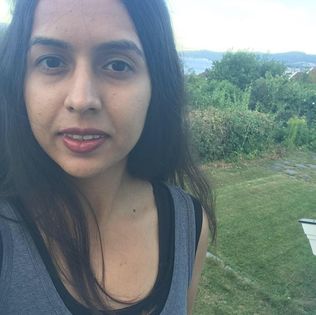 Training for digital skills
Solutions
At a Glance
Rachneet earned a university degree but wasn't sure what to do next. She sought direction, training and support to launch her career. She enrolled in ADaPT, a skills development and work placement program for non-STEM university graduates that teaches digital skills. Through this project, FSC is helping address employers' needs for a diverse workforce with digital skills through practical and relevant training.
Program locations
Alberta, Nova Scotia, Ontario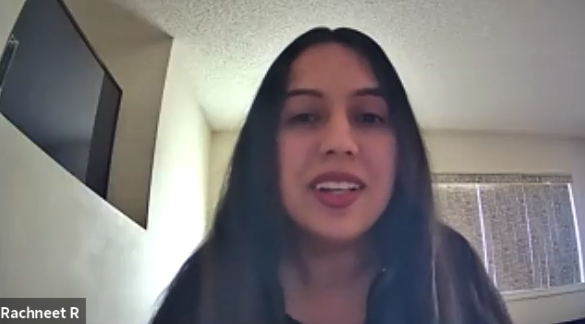 The Challenge
Rachneet Randhawa had just finished a bachelor's degree in anthropology, economics and sustainability studies. She wanted to find a career that fit her values and interests and enabled her to stay in Calgary.
Many post-secondary graduates, especially from equity-seeking groups, without work-integrated learning embedded in their curriculum, are not perceived to possess the skills that employers are seeking.
Enter: ADaPT
Rachneet enrolled in ADaPT, Advanced Digital and Professional Training, a skills development and work placement program that engages recent university graduates under 30 who did not specialize in STEM subjects, and internationally-educated professionals from groups currently underrepresented in digital roles.
The program works with participants as they transition into employment in high-demand digital roles with an emphasis on digital competencies, professional skills, ongoing career coaching, placement and advocacy to employers. Participants receive a digital badge and certificate upon completion.
The Result
Rachneet now works as a content writer for a sustainability start-up based in Calgary – something she says wouldn't have happened without ADaPT. In two-and-a-half months, she gained coding, design thinking, graphic design, communication and entrepreneurship skills.
Over 900 jobseekers have taken the program so far, which has a 94 per cent job-placement rate within 9 months of program completion.
94 %
per cent job-placement rate
900
jobseekers have completed the program
The Impact
ADaPT provides valuable pathways for non-STEM graduates, and supports newcomers and high potential workers to up-skill and re-skill to meet a significant skills gap challenge in Canada's labour market. It has inspired many young people like Rachneet to be a part of Calgary's rising innovation hub.
The project is providing a high-quality talent pipeline for employers, particularly small- to medium-sized enterprises (SMEs). Engagement with employers helps to understand their skills, training and hiring needs; they are then matched to program participants, which encourages the investment in and hiring of often-overlooked and excluded youth.
Through this program, employers report access to new diverse talent pools. We know that racialized, disabled and newcomer job seekers are likely to have faced discrimination in hiring practices, and are overall less likely to have taken costly work-integrated learning opportunities like co-op. ADAPT fills a critical system-gap in ensuring a wide range of graduates can access targeted and industry-specific skills training, contributing to stable jobs and employment for participants, and more diverse talent for employers.
The project is providing a high-quality talent pipeline for employers, particularly small- to medium-sized enterprises (SMEs)
What's Next
ADaPT has shown early success, and is now being tested through scaling to new targeted populations and geographies. Based on program results, FSC has supported the expansion of ADaPT with additional funding to reach another 500+ people, including expansion to Atlantic Canada. This program expansion will focus on high-need populations such as mid-career workers and newcomers to Canada.
More Impact from Future Skills Centre
The Challenge Kate is a proud Inuit woman and single parent living in a remote community. Like many, she took programs to complete her high...
Insights
The Challenge Forty-six year-old Felipe Moreno was a mechanical engineer in the Calgary oil and gas sector for 15 years. After his company was bought...
Solutions
The Challenge Saeed Fallah planned to settle in Nova Scotia after he arrived in Canada. For 10 years, he had held different roles at a...
Systems Change