Black History Month an occasion to look to the future for youth in STEM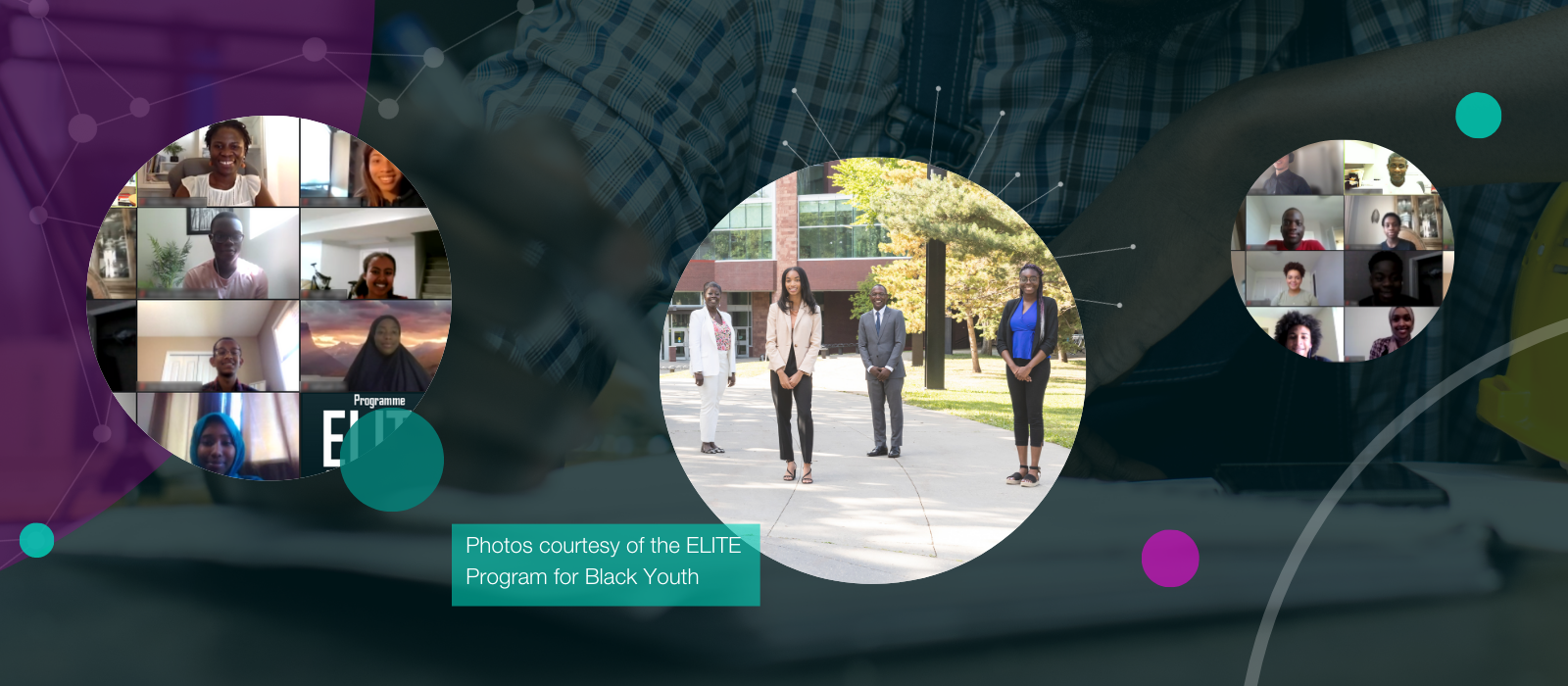 February is Black History Month, and while history offers a look at the past, on this occasion I would like us to turn our attention to the future. In particular, I'm thinking about the prospects and possibilities for Black youth studying science, technology, engineering and mathematics (STEM). These young people will have an invaluable impact on our future workforce and innovation ecosystems – if we ensure that they have the tools to succeed.
Like their peers, young Black students in STEM are entering a labour force reshaped by the COVID-19 pandemic and defined by economic uncertainty, whether they are aspiring innovators, entrepreneurs or career professionals. In this competitive work environment, demonstrable hard and soft skills are highly sought by employers, while relevant work-integrated experience is also crucial. But unlike some of their peers, Black youth often have limited access to essential work-integrated internships and experiential learning opportunities. Research from the Future Skills Centre (FSC) reveals that young people from equity-seeking groups who are aiming to bridge the school-to-work transition were more likely to encounter discrimination in hiring practices.
Fostering experiential learning
At the University of Alberta, the Experiential Learning in Innovation, Technology, and Entrepreneurship (ELITE) Program for Black Youth – or ELITE program for short – was created to address the gap between these young people and relevant opportunities for work-integrated skills development, networking and experiential learning.
Launched in 2021, the program provides Black youth aged 15 to 22 with hands-on, paid work experience in collaboration with academic research and innovation labs at universities, for-profit businesses and government agencies. In addition to participating in projects with real-world impact using cutting-edge technologies, ELITE interns get training in entrepreneurship through an Entrepreneurship Design Series and in wellness through a Wellness and Coaching series. This holistic internship experience was designed to equip students with the necessary practical and socio-emotional skills to become well-rounded professionals and entrepreneurs.
Ensuring inclusion
Developing a successful career as an innovator is a multifaceted process requiring transferable technical and business skills, robust social networks, and practical industry or work experience. Without these skills, young professionals risk being left behind. We recognize that post-secondary education is a necessary but sometimes incomplete step along the path of entrepreneurship or innovation. As the nature of work becomes increasingly digital and shifts to accommodate a younger, more diverse workforce, we must ensure that Black youth in STEM, with their diverse and singular perspectives and ideas, are included. Their contributions to research and ideation in science and technology are substantial, and their presence in this space addresses ongoing issues of representation and visibility.
Black students in STEM are impacted by representational gaps both inside and outside of the classroom. They do not always see many professors or corporate leaders who look like them, and in the workplace, racialized employees reported an increase in discrimination. To overcome this shortfall and support students in building networks, the ELITE program prioritizes giving interns opportunities to meet and connect with one another through presentations and workshops.
Growing the network
Our broader vision is to cultivate an ever-growing, supportive network of highly skilled, well-rounded Black professionals with unlimited potential in the STEM and business ecosystems. To date we have supported over 90 students, and last year expanded the program to Carleton University in Ottawa. The ELITE program provides a platform for established Black professionals and passionate community partners like FSC to make coordinated, purposeful contributions to develop the next generation of Black STEM professionals.
Early intervention in the formative years of a young person's working life can shape the trajectory of their career. This is especially true for racialized youth, who may not have easy access to the same opportunities to gain the real-world, industry-relevant experience available to the majority of Canadians. The ELITE program provides a practical solution to the barriers to career advancement and skills development faced by Black young people, while prioritizing education around mental health and entrepreneurship.
We know that nurturing these budding careers benefits not only these young Black professionals but is also a win for companies, innovation ecosystems and broader civil society. As we celebrate Black History Month, I look forward to a future in which Black youth continue to be supported and uplifted.
Dr. André McDonald is co-director of the ELITE program, associate vice-president (strategic research initiatives and performance), and a professor of mechanical engineering at the University of Alberta.
The views, thoughts and opinions expressed here are the author's own and do not necessarily reflect the viewpoint, official policy or position of the Future Skills Centre or any of its staff members or consortium partners.