Empowering young moms in Northern Manitoba
This project offers career exploration and development for young moms living in The Pas, Opaskwayak Cree Nation and surrounding areas. Participants of M-Power North will explore careers relevant to the labour market in the North through interactive lessons, presentations and networking opportunities.
Future Skills Centre is investing $156,326 in this 1-year project. Women aged 15 to 23 who are currently in high school or wishing to re-engage in education will gain insights into specific jobs while receiving support to enhance key employability skills. Hands-on lessons will enable them to explore careers spanning various sectors such as trades, technology, natural resources, STEM and healthcare.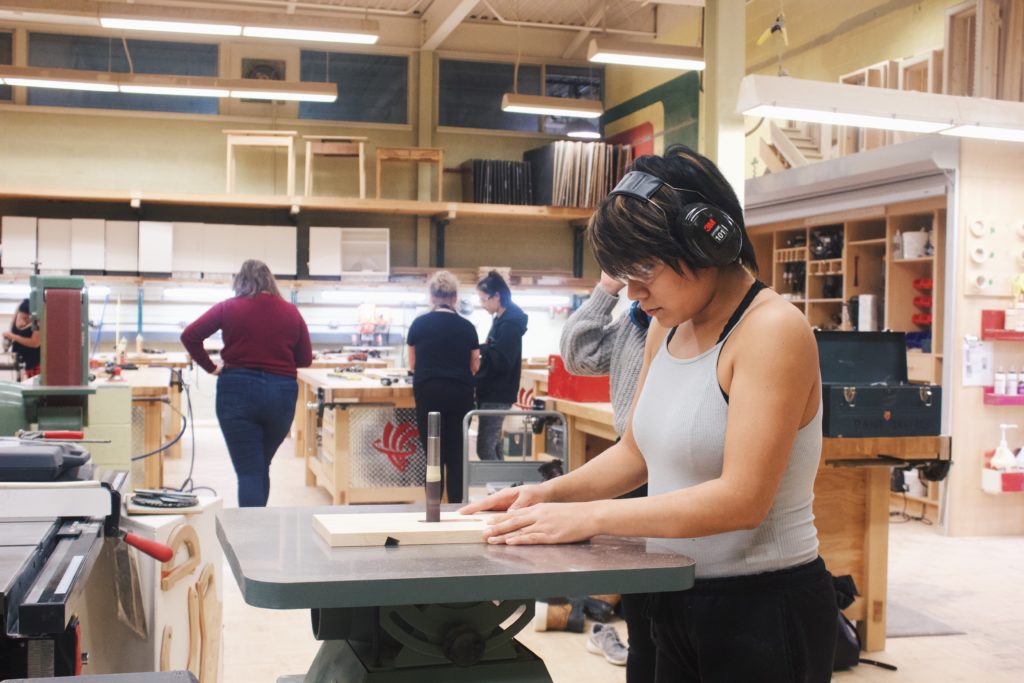 Skill building workshops will boost participants' knowledge of resume writing, networking, interviewing, financial literacy and other essential skills. This project includes land-based education and learning from an Indigenous perspective with a focus on Indigenous world views, teaching and culture. Moms with preschool-aged children will receive support from staff who will create lessons and activities to foster the development of early literacy skills in reading, writing and numeracy.
Career exploration opportunities will provide M-Power moms with the tools and resources to make informed decisions about their future. The program creates a future workforce that is capable, motivated, and adaptable to changing labour market trends with the skills to succeed.
Evaluation Strategy
This project is evaluated using tools and approaches aligned with its goals, context, and stage of development. The evaluation focuses on generating the right evidence at the right moment to move the intervention forward. Read more about our evaluation strategy.