Futureproofing the PSW workforce
Through this project, Personal Support Workers (PSWs) will be able to access relevant education and professional development in key areas, and partner in advocacy for workplace supports. Canadian PSWs are predominantly women, and in urban areas, are often racialized women. While they form the backbone of Canada's health and social care system and perform vital work every day, our system often overlooks their important role and undervalues their contribution. Direct investment into the heart of our health and social care system is long overdue.
This project launches a new partnership with multiple leading organizations to address current and future needs of PSWs. The partnership strives to serve the needs of PSWs and future-proof the care workforce for upcoming waves of the pandemic and other health crises that will arise. This initiative leverages an existing online platform that uses simulation to immerse PSWs and other care professionals in realistic scenarios they may encounter when providing home-based support to older adults. The existing curriculum focuses on delirium, dementia, and depression, with attention to managing team-based care, responsive behaviours, medication safety, and falls risk.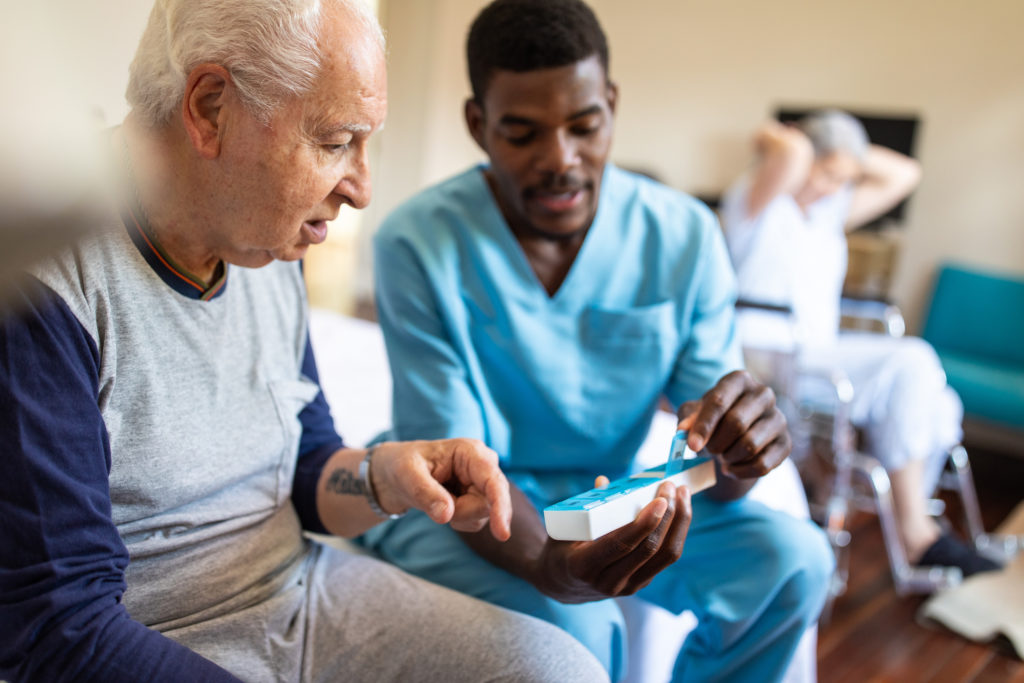 Future Skills Centre is investing $183,714.3 in this 1-year project. The new project, with an addition called "Preparing PSWs for the Future", expands the existing curriculum, adding modules on infection prevention and control, the basics of COVID-19 for PSWs, and wellness and resilience, while integrating family-caregiver engagement throughout.
This project will also create a resource to foster change for PSWs by educating organizational leaders on a collaborative approach to supporting PSWs. These additions respond directly to the needs of PSWs and the systems in which they work. The new tool, the Advocacy for Systems Change resource, aims to address the structural challenges that PSWs face on the job every day.
Evaluation Strategy
This project is evaluated using tools and approaches aligned with its goals, context, and stage of development. The evaluation focuses on generating the right evidence at the right moment to move the intervention forward. Read more about our evaluation strategy.