Tackling climate change demands retraining, rethinking and collective will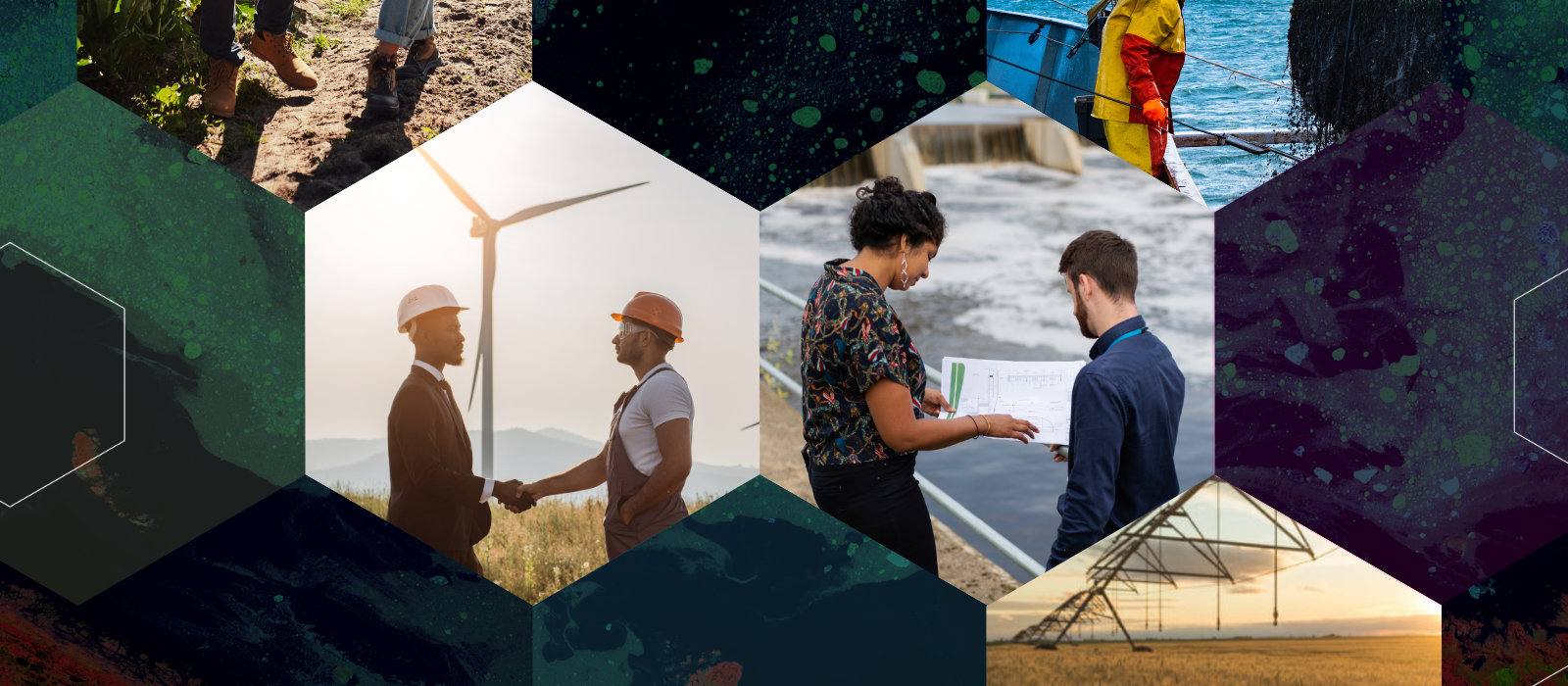 To avert the worst impacts of climate change, Canada has set an ambitious goal, aiming for net-zero greenhouse gas emissions by 2050. And although this transition to a net-zero economy is expected to be disruptive, it will also create new global employment opportunities.
At two recent events focused on sustainability, the Conference Board of Canada and the Future Skills Centre gathered experts who explored the role of skills in this transition and how the shift to a carbon neutral tomorrow will affect the labour market going forward. Here are some key takeaways from those insightful discussions.
Different paths to the same goal
One key conclusion was that, although we share the same goal, different paths are required for a green shift. One size does not fit all, and it will be essential to recognize regional and sectoral differences. This means that approaches and solutions will vary across Canada, since needs and circumstances of the transition are affected largely by regional differences. The needs of communities will differ based on their location, climate and size. Solutions for northern communities are especially limited given their deployment costs, harsher climates and remote locations. Therefore, local conversations are crucial, and decisions can't reside solely with federal or provincial governments. Voices from all governmental levels and local stakeholders must be included, and the path to net zero will be smoother if we work together and ensure that we include ideas and perspectives of those traditionally excluded from these discussions.
Retrain, rethink and transform
Skills are central to reaching net zero, but we are not prepared. By mapping the gaps and opportunities in green skills in Canada, we can improve our understanding of what's needed and how to achieve it. Knowing our training needs will enable us to develop responsive, targeted programs so workers have the knowledge and skills to tackle the climate crisis. Intentional, thoughtful collaboration among key players – employers, post-secondary institutions and government – is required. A sustainable transition strategy also demands policies and supports that enable all workers and workplaces to retrain, rethink and transform. For example, the building sector desperately needs workers with green skills. Training programs for this sector's mid-career workers to create green infrastructure will be vital, addressing green skills shortages and supporting Canada's sustainable transitions.
Youth: Leaders of today and tomorrow
We must create an inspiring world today for the leaders of tomorrow. Preparing young people with the skills, work environment and inspiration to help Canada succeed in a green economy means developing and supporting a culture of innovation and continuous learning through government policies and training programs at all levels of education. Since youth are already at the forefront of climate action and climate justice, they will be the ones to lead us through massive, complicated transformations. The additional challenge is that these shifts must happen in a period of high geopolitical tensions, a changing economy and rapid digitalization. Innovation, creativity and the ability to solve problems in novel ways will be essential to navigate the climate crisis.
Inclusion drives success
Practices that support underrepresented people in Canada are essential to address talent shortages and labour gaps. Indigenous peoples, women, persons with disabilities and racialized Canadians typically face discrimination and barriers to education, and they should be brought into the conversation and given equal opportunities to contribute. Beyond training and hiring, we as a nation must get better at involving diverse perspectives and approaches. For instance, incorporating Indigenous practices and approaches to climate change policies can help protect resources like fresh water. This requires engaged reconciliation and cooperation, stemming from reciprocal trust. This will take time but is essential to authentic, mutually prosperous and enduring relationships – all crucial to a sustainable Canada.
The need for collective will
Despite a lack of clarity on how to tackle our net-zero goals, we must continue moving forward together. Navigating the growing complexities of climate crisis demands going beyond singular tactics. We need to coordinate our efforts and work across sectors toward the same goal – net-zero emissions.
This means, for example, investing in innovation, harnessing our curiosity and rethinking old ways of doing things that have traditionally left underrepresented voices unheard.
We know that uncertainty and change are constant, but collective will and dedication are essential to our success. The best way to drive Canada's transition to a net-zero economy is by exchanging ideas and sharing what we're learning about sustainable futures. This will benefit not only the workforce of tomorrow but also the future of our planet.
Katrina Campbell is a Research Associate with the Education & Skills team of the Conference Board of Canada. She has spent 5 years in policy and research analyst positions across a variety of sectors including education, healthcare, and social services. With an interest in the ways organizations tackle wicked problems, she has led and collaborated on research projects ranging from academic leadership to the federal government.
The views, thoughts and opinions expressed here are the author's own and do not necessarily reflect the viewpoint, official policy or position of the Future Skills Centre or any of its staff members or consortium partners.