Skills training for net-zero economy boosts building workforce and helps reduce emissions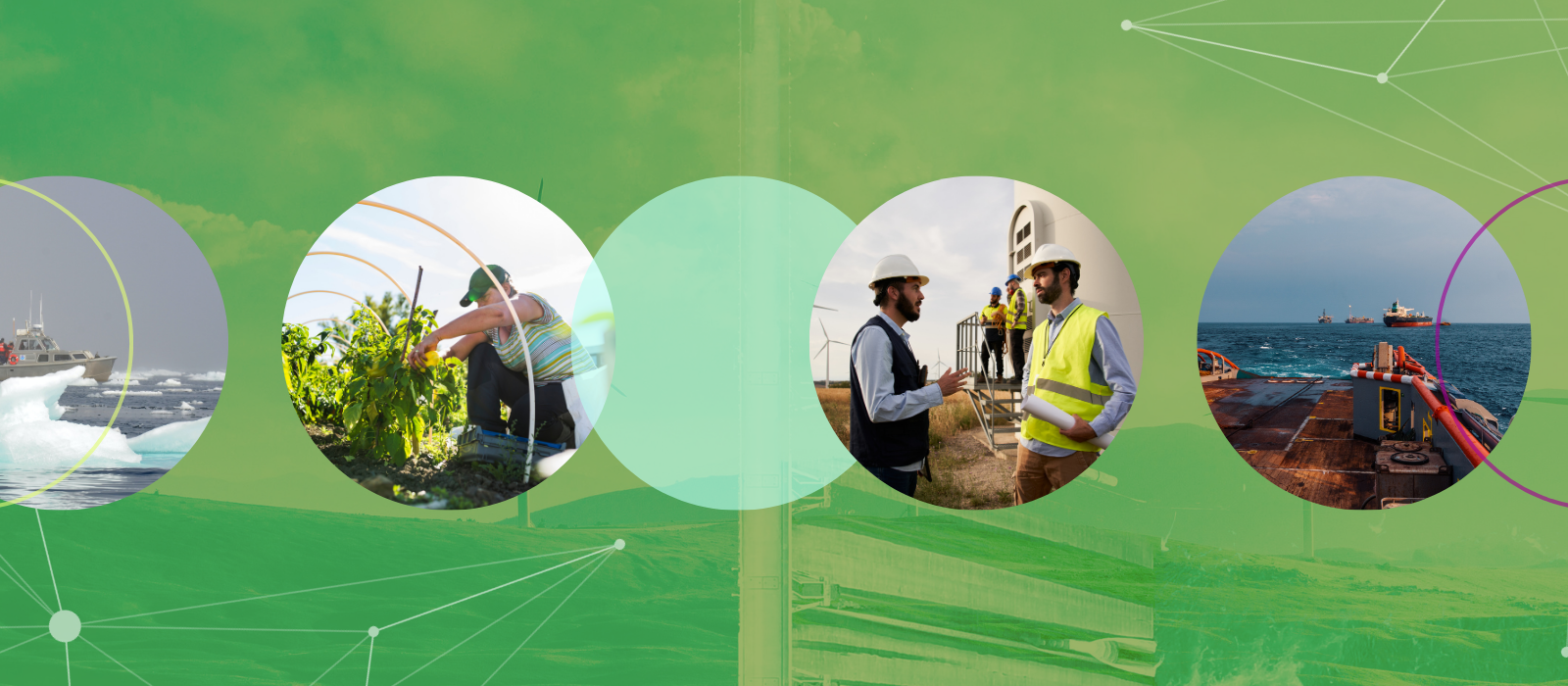 To achieve its net-zero goals, Canada needs a pipeline of workers equipped with the latest green building skills. Here's how one unique training program is helping.
No matter where in Canada you live or work, one thing is certain. Whether it's winter's icy cold or summer's scorching heat, we all need shelter from the elements.
Of course, keeping things bright and comfortable inside countless homes and offices creates massive demand for energy, which in turn leads to greenhouse gas emissions. As Canada marches towards its goal of a net-zero future, something needs to be done about our buildings to curtail that near-constant consumption.
"To get to net zero we have to operate our institutional, commercial, industrial and multi-unit residential buildings more efficiently, and do that with intentional training programs," said Steve Shallhorn, Executive Director of the Labour Education Centre.
For Canada to meet its net-zero targets, the country will need a talent pipeline of workers equipped with the skills to ensure greater adoption of sustainable building practices. That's where Workforce 2030: Rapid Upskilling for Green Building comes in. Launched in 2020, and funded by the Future Skills Centre, it's a training program created and designed to support low-carbon workforce development.
So far, more than 500 people have received training through the Rapid Upskilling for Green Building program. Many of the participants have come from underrepresented groups, including women and racialized youth.
By testing inclusive approaches for training and upskilling, the Future Skills Centre is building an understanding on the range of pathways for workers transitioning into clean growth jobs of the future. They support and advance skills development knowledge to address broader economic and policy needs that are vital to achieving a net-zero economy.
'A huge target, a huge challenge…'
Workforce 2030 trainees can expect to find their skills in high demand. Any new building going up these days is likely green-focused from start to finish, with everything from design concept to materials chosen with a net-zero goal in mind. More importantly, Canada also has an estimated 650,000 existing buildings that will require retrofitting to decrease energy consumption and reduce emissions.
"That's a huge target, a huge change," said Divya Mallavarapu, Climate and Sustainability Advisor at the Canada Green Building Council (CAGBC). "Having said that, some occupations, including electricians, construction labourers, and other tradespeople will be essential in bringing about these changes and bringing us closer to those emissions targets."
Canada is one of 120 nations that have committed to achieving net-zero emissions by the year 2050. What that means is reaching a state where our economy either creates no greenhouse gas emissions at all, or offsets its emissions in some way, such as carbon-capture technology.
An important measure of Canada's progress towards its net-zero goal is already less than seven years away: a 2030 target of reducing emissions by 40 to 45 per cent from 2005 levels.
Skills and sustainability
According to analysis from the Future Skills Centre, aggregated economic forecasts suggest achieving a net-zero economy could lead to positive job growth across a range of sectors. This finding is supported by a 2020 CAGBC report that said a focus on progressive green building policies could create as many as 1.5 million jobs and up to $150 billion in GDP growth by the end of this decade.
The same CAGBC report also said prioritizing green building practices could lead to a 53 megatonne decline in annual greenhouse gas emissions.
Mindful of the building sector's potential for job creation, the Canada Green Building Council launched the Workforce 2030: Rapid Upskilling for Green Building training program in partnership with six other organizations. The partners represent a broad, cross-sectoral coalition of employers, post-secondary educators, and practitioners from across Ontario's construction ecosystem.
"The whole idea was to identify organizations that have already been training construction labourers, or have pre-existing training programs or cohorts," Mallavarapu said. "They either have had extensive training experience, or have previously worked with unions, with EDI-deserving groups, newcomers, and the underprivileged."
Real-world skills building at a live construction site
Multiple cohorts have participated in Workforce 2030 training, with each group receiving a tailored experience based on their existing knowledge and background.
The program teaches real-world skills at a live construction site. One group of participants also also worked to convert vacant property into affordable housing. Trainees were taught green building lessons around subjects including airtightness, window installation, insulation, blower door testing, and introduction to building science with an environmental lens.
"We give our participants the foundational-level understanding and knowledge of what a green building is, what a low carbon building is," Mallavarapu said. "It's important to understand each component of a building, from the best practices for construction, best practices for installation of walls or windows, external facades, insulation, or the right materials to be used."
Feedback from Workforce 2030 participants has indicated a high level of satisfaction, and positive long-term employment outcomes.
The skills training delivered through Workforce 2030 has also demonstrated how employers, educational institutions, and sectoral organizations can successfully collaborate to prepare workers for high-demand opportunities while also pursuing important environmental and workforce equity goals.
"We've demonstrated that leadership is an essential component to workforce development, and understanding how to make net zero a reality," said Dr. Tony Cupido, Sustainability Research Chair at Mohawk College. "The Workforce 2030 program has been a source of inspiration for trainees to become leaders."
Workforce 2030: Rapid upskilling for green building is the result of a partnership between the Canada Green Building Council, the Toronto Community Benefits Network, Mohawk College, the Labour Education Centre, Building Up, The Daniels Corporation, and BOMA Toronto. Project funding was provided by the Future Skills Centre.
The views, thoughts and opinions expressed here are the author's own and do not necessarily reflect the viewpoint, official policy or position of the Future Skills Centre or any of its staff members or consortium partners.