10 recommendations to reduce long-term labour market scarring on youth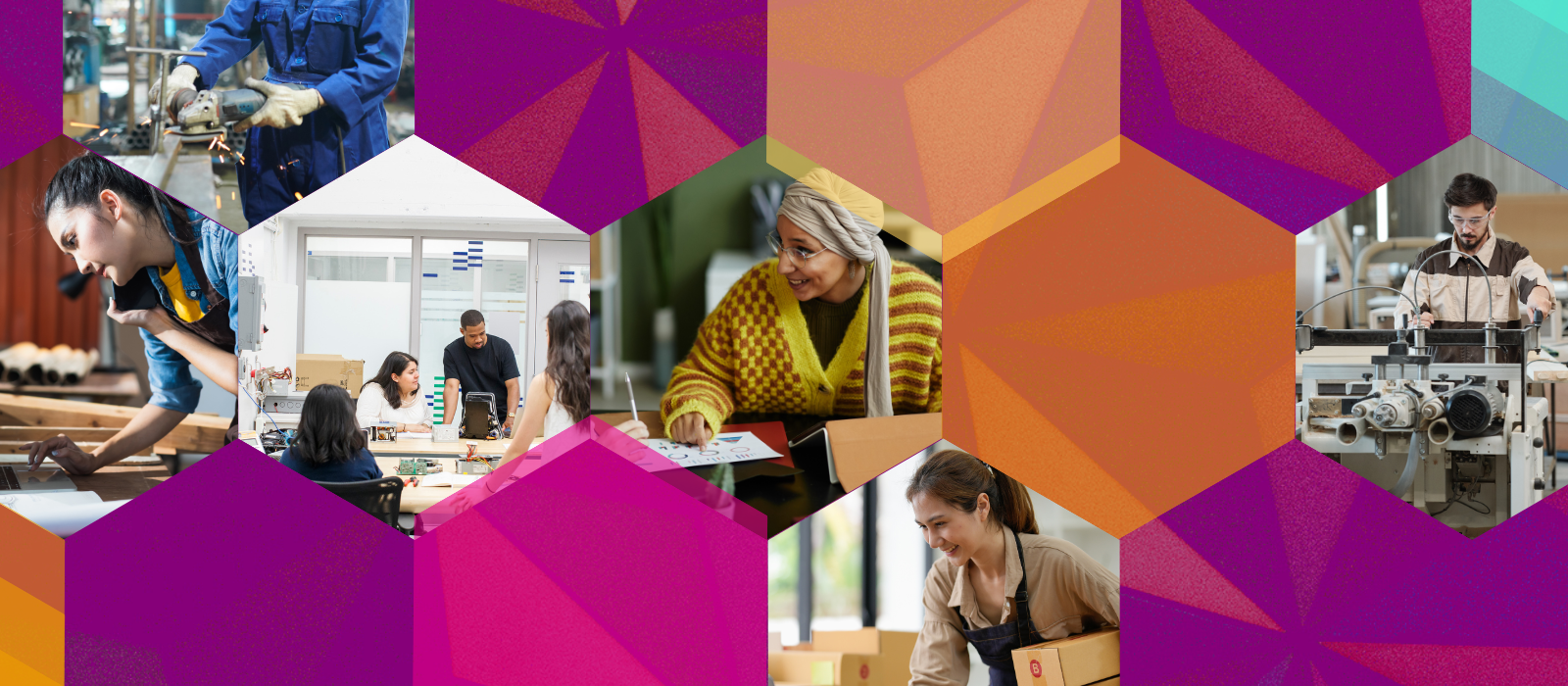 "Labour market scarring is not a new phenomenon, but since COVID-19, sociodemographic factors, labour market shifts, accelerating climate impacts, and cost of living have all combined to create a hailstorm of adverse conditions for young people. We owe it to Canada's youth to support their career aspirations now so that they don't continue to suffer in the long-term."
– Lisa Lalande, CEO, Century Initiative
---
For young people whose education and career trajectories were upended by COVID-19, the labour market effects have been pronounced. These effects can stick with a person over time, leading to negative long-term outcomes dubbed 'scarring'.
Earlier this year, Century Initiative found that youth not in employment, education or training (NEET) reached its highest level in over a decade in 2021. Whether this is labour market scarring already beginning to take hold or a result of other factors, one thing is clear: action is needed. Labour market scarring can have devastating effects at the individual level, but it also hurts Canada's overall prosperity and productivity. Canada's population is ageing, with a growing number of workers reaching retirement age. Our prosperity depends on supporting Canadian youth to fulfil their potential in the workforce. 
Typical policy responses address the immediate impacts of economic shocks. While many current initiatives, such as federal job placement and career training programs, are important for responding to the immediate effects of shocks, there are crucial policy gaps in addressing the lasting impacts on young people. To mitigate the harm of long-term labour market scarring on youth, Canada needs a mix of policy tools that cut across the economic cycle so that nobody is left behind.
Insight #1: Young people have better long-term outcomes following
economic shocks if they have connections to the labour market and in
demand skills. Unequal opportunity can create gaps that impede career
prospects over time.
Recommendations:
Create opportunities for youth to build their social capital. Existing programs should be scaled up and better advertised to young people following an economic shock. Incentives for businesses and other employers to invest in networking, job shadowing, and mentoring opportunities should be explored.
Scale employer-sponsored training models to promote soft skill development. Organizations should explore partnerships with educators or employer-sponsored training programs that allow young people to learn through experience and develop soft skills.
Insight #2: The transition from school to work can be rife with uncertainty. The quality of this transition shapes an individual's ability and willingness to change jobs and to build a career later in life. When economic shocks make this transition more challenging, dedicated supports should be deployed.
Recommendations:
Ensure young people do not lose access to mental health services after graduation. This could be achieved through a portable benefits plan, increased virtual mental health resources, and allowing graduates to buy into post-secondary institution plans.
Explore sector-based training to create more entry-level career pathways that don't require post-secondary degrees. Building on successes seen in sectors like mining and energy, these initiatives can be scaled up following economic shocks to recruit and onboard talent in growing sectors.
Insight #3: Most career supports are targeted at people still in training or at a time of initial job loss, but longer-term access to career guidance can help young people adapt to economic shocks.
Recommendations:
Offer career guidance for people throughout all phases of their professional life. Expanding the scope of existing services to include employed Canadians could support more young people through career transitions.
Expand eligibility of training vouchers to include career guidance services. Public funds for training should cover both training programs and career guidance and be scaled up after an economic shock.
Insight #4: Spending a period out of work and school can inhibit future efforts to participate in the labour market. Supporting youth NEET through employment and learning opportunities can help to limit that period of disconnection.
Recommendations:
Create new employment opportunities directly through public and civic engagement. This could include investments in national voluntary service programs and increased opportunities for youth to work for the civil service.
Prevent job losses and resume gaps through time-limited and thoughtfully designed wage subsidies. Thoughtful design should address criticisms of the subsidies, including tapered funding models to prevent businesses from cycling through new graduates.
Insight #5: Interventions to reduce the risk of labour market scarring should be guided by evidence. Effective policy design requires tools to measure the impacts of scarring and of the policies and programs designed to mitigate it.
Recommendations:
Build a stronger evidence base about labour market scarring across different demographics. Improve the collection, use, and sharing of datasets from government bodies and initiatives that bring data together in one place.
Design programs that fund evidence generation and innovation, and reward long-term outcomes. Outcomes-based funding models should be applied to ensure that success is based on long-term career outcomes.
Conclusion
The typical approach to dealing with economic shocks does not consider the unique and vulnerable situations that young people face. As a result, young people suffer disproportionately from economic shocks and often experience long-term labour market scarring. Efforts by governments and employers must focus on initiatives that allow young people to fully participate in the labour market over the long-term, regardless of economic conditions at the time of their entry.
Victoria Barford is the Associate, Policy and Programs at Century Initiative, a national, non-partisan charity with a mission to enhance Canada's long-term prosperity, resiliency and global influence by responsibly growing the population of Canada to 100 million by 2100. This blog post has been edited and condensed from Century Initiative's recent report After the shocks: Preventing long-term labour market scarring for youth. Read the full report, including more detailed insight, and additional recommendations, and sources here.
The views, thoughts and opinions expressed here are the author's own and do not necessarily reflect the viewpoint, official policy or position of the Future Skills Centre or any of its staff members or consortium partners.