Microcredentials, macro impact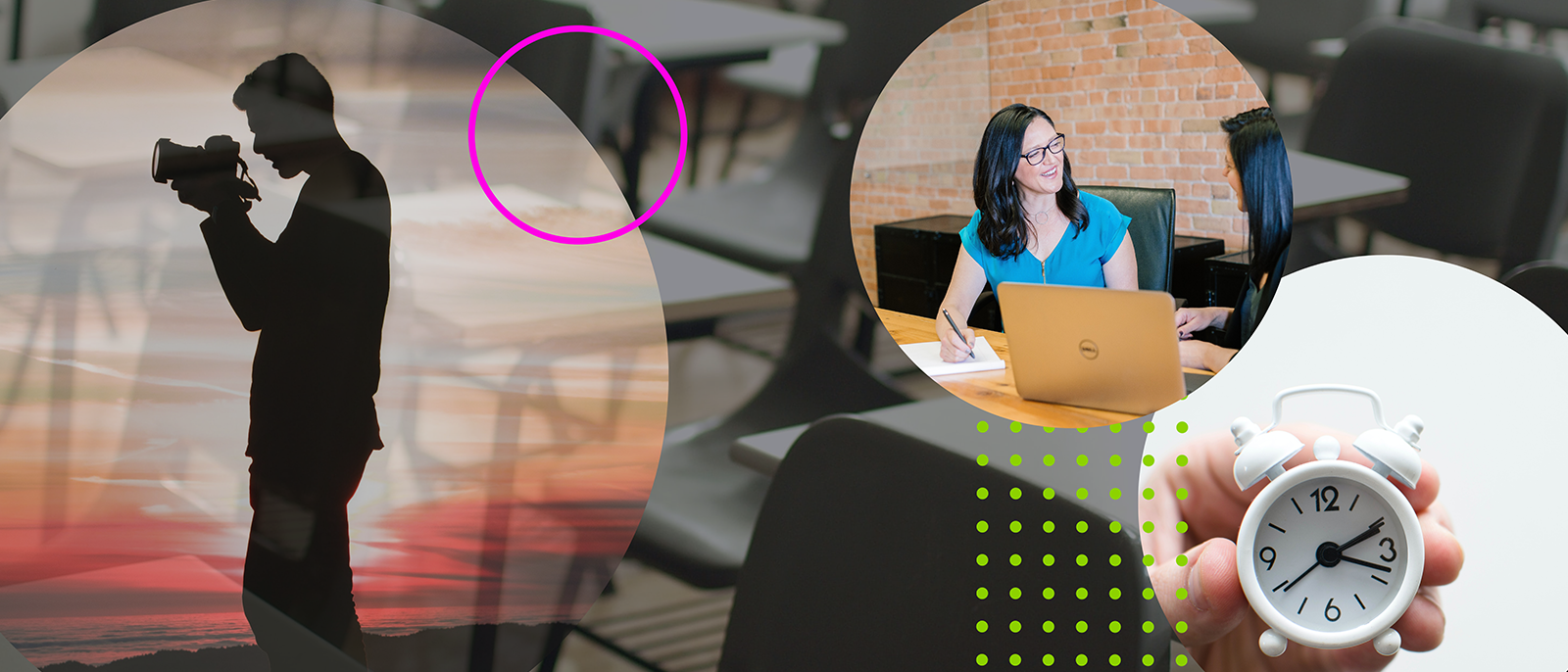 Microcredentials have come to the fore over the past few years as a key vehicle for supporting access to education. Microcredentials offer important educational options for those who are reskilling, upskilling or learning about a new topic of interest.
But what is a microcredential? Definitions abound but, simply put, microcredentials are short-form learning. They enable learners to acquire skills and competencies through validated methods relevant to their careers.
A recent report unpacks the ways we can advance the adoption of a robust microcredentials network in Canada. The future is micro: Digital learning and microcredentials for education, retraining and lifelong learning – the result of a collaboration between eCampusOntario, the Diversity Institute, Magnet and the Future Skills Centre – provides a comprehensive overview of various definitions while reviewing how the Ontario microcredential experience has led to a reshaping of perceptions around education. The report showcases our collective work to uncover some best practices around microcredentials and their relationship to education, retraining and lifelong learning.
Access and value
Microcredentials offer avenues for access to education – for reskilling and upskilling for those with existing credentials, and as ways to start for those who may have not ever had post-secondary education. Recent developments in microcredentials are enhancing their value while bringing into focus how they can support learners to obtain education to fit the labour market.
In Ontario, learners can obtain student loans to take microcredentials. This is a significant development for enabling access and for enhancing reskilling and upskilling. This is part of the Ontario Microcredential Strategy that supports learners with improved access to learning. This Strategy also launched a $15M Microcredentials Challenge Fund that supported the development of 250 microcredentials with education institutions and employer partners. In support of this, eCampusOntario created a microcredential portal that currently houses over 1,500 microcredentials that are eligible for student loans, with more being added on a regular basis.
British Columbia recently announced $5 million to fund 35 microcredentials with programming aligned to labour market priorities. Saskatchewan has also released a Guide to Microcredentials. Internationally Australia has recently published a National Microcredentials Framework, following the lead of the New Zealand Qualifications Authority' microcredential system. These international efforts are offering formalized pathways – in this case microcredentials are stackable into other credentials. This offers learners true pathways for continuing education in iterative steps: micro-learning.
Investments into microcredentials signal a growing appetite among policymakers to further develop and expand them to more people. These developments represent significant change to post-secondary education for access and continuing education in support of career development.
The increasing importance of micro-learning options
The pandemic has sped up the emergence of microcredentials and increased their importance due to an urgent need to focus effort on reskilling, upskilling and retraining. The need to prepare the workforce for a changing labour market has been a fact of life for generations, and certainly the past decade has been filled with warnings to prepare people for jobs that do not yet exist – from alerts about the effects of digital disruption to the need to enhance our approach to sustainability. The pandemic has brought the future of work to the present with solutions needed today to respond to mass employment displacement due to economic shutdowns and lack of travel and activity in the hospitality industries, which has led many to seek new avenues of employment.
The Australian and New Zealand examples offer a glimpse into the future of microcredentials – fully stackable learning units that build over time into larger credentials. The efforts under way in Canada show that microcredentials are beginning to become part of the educational options available to learners from all stages of life. This represents change and increased options for people to access education in ways that fit into the current social context. This includes those reskilling or upskilling, those left out of post-secondary education, and those seeking to acquire new skills and competencies and balance this learning with careers, family responsibilities or other considerations that might limit their ability to attend education full time.
The absence of a pan-Canadian framework and parametres for microcredentials is a gap in Canada that risks putting us out of step with international approaches to education. However, there are ways we can support the evolution of education that encourages access and attainment through microcredentials. These include:
An ecosystem approach that fosters microcredential development and transferability – encouraging inter-provincial cooperation and co-design of micro-learning and microcredential frameworks.
A shared sense of supporting learners episodically throughout their lives – linking microcredentials and micro-learning broadly to career development and access to education;
Outreach and promotion of the value of microcredentials to employers and learners – ensuring that learners and employers understand what microcredentials are and how they can help in reskilling, upskilling and the development of the labour force.
Microcredentials represent a change in how we think of education. This change is centred on the learner. Making space for new forms of learning that are agile and flexible will promote access and the continual development of our workforce in step with the changing global economy.
Robert Luke is chief executive officer and Emma Gooch is manager, programs at eCampusOntario.
The views, thoughts and opinions expressed here are the author's own and do not necessarily reflect the viewpoint, official policy or position of the Future Skills Centre or any of its staff members or consortium partners.