The Practitioner Data Initiative (PDI) is a pan-Canadian project of the Future Skills Centre and Blueprint, focusing on helping community service organizations across Canada to better use their own data, in order to improve their decision making and enhance service delivery to their communities.
More than ever, data is critical for organizations to drive strategic decision-making and program improvement, but community service organizations need resources and technical assistance to build their data capacity. Building data skills is essential to helping these organizations serve their clients more effectively and efficiently, respond to changing needs and economic contexts, and demonstrate impact.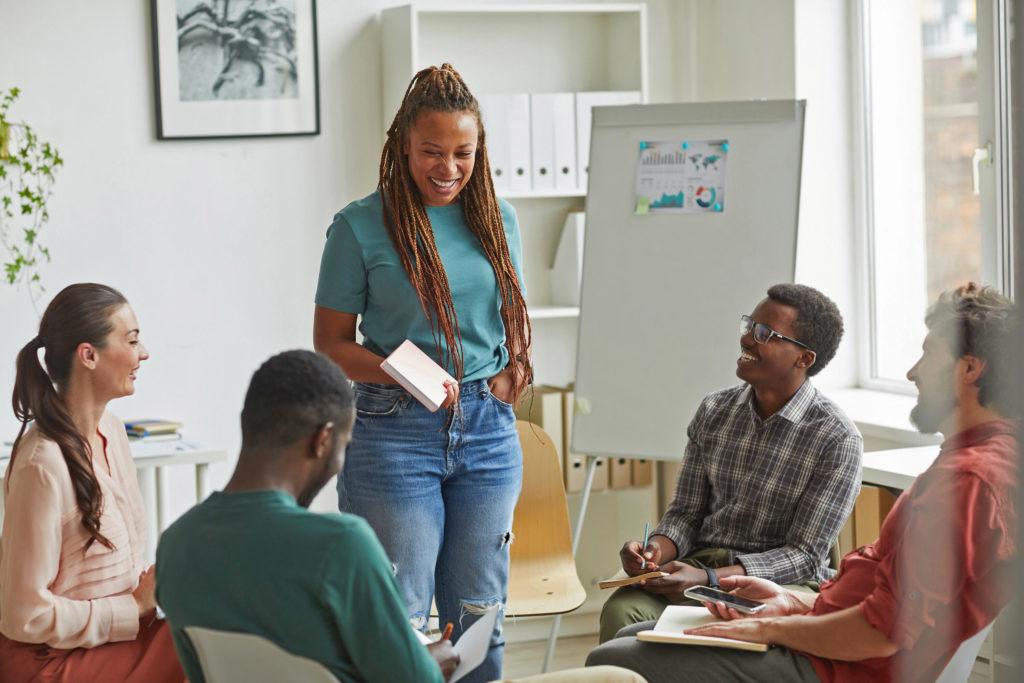 Impact
The PDI advances practical skills that can support the social services sector to better design and deliver interventions based on a deep understanding of their clients and the communities they serve. Our nine partner organizations work to improve their skills in collecting and analyzing data and using results for decision-making.
The initiative provides a unique combination of supports that meet each organization's data goals through direct funding, strategic support and technical assistance.
Over the long term, the initiative will strengthen the services offered by our community services partners and enhance the quality and efficiency of programming, leading to a more resilient Canadian workforce.
With the right tools, training and support, we can make evidence informed decisions.
Learning
We are committed to learning from our investments, and as part of this initiative, FSC and Blueprint will develop case studies and lessons learned about the use of data in service delivery. The lessons will explore the necessary tools, resources, and skills needed to collect and analyze data and use results for decision-making. We share a commitment to evidence, learning, and developing insights to inform policy and practice. The Practitioner Data Initiative contributes to FSC's strategic commitment to strengthening labour market information and data systems.