Digging in: New ways to boost the mining industry's talent pool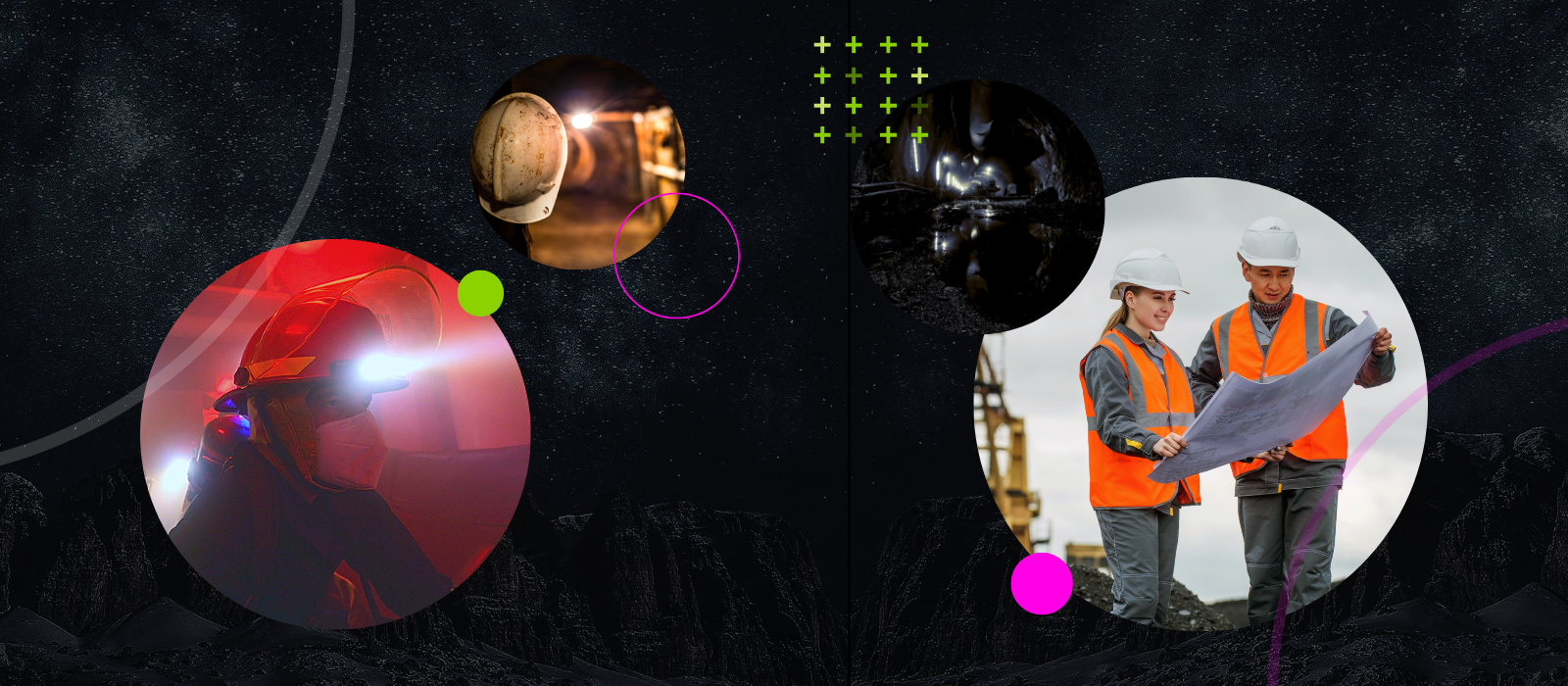 The Canadian mining industry will need to hire over 80,000 new workers to fill vacant positions by 2025. That's the projection of the Mining Industry Human Resources (MiHR) council in its post-pandemic report, titled National Outlook 2021.
In the same report, the council reveals startling results of a survey on the industry's current demographics – as well as possible contributors to the drought inhibiting the growth of the talent pipeline and labour pool.
Among the 3,000 people between the ages of 15 to 24 who were surveyed, 42% stated they would "definitely not consider a career in mining." In parallel, the report states that, as of December 2020, 8,900 women were employed in the mining industry, representing a meagre 15% of the workforce.
How can the mining industry attract younger career seekers entering the workforce? Likewise, how can it entice and recruit new workers from underrepresented demographic groups, including Indigenous peoples, women, immigrants and more, in order to fill the talent pipeline?
Mind the skills gap: Leveraging technology to develop modern mining skills
Over the past decade, the global mining industry has continued to build momentum towards an inevitable transformation. Large scale investments in robotics, automation, Internet of Things (IoT) technologies and the digital mine indicate that the industry is poised to experience an unprecedented paradigm shift, and it's becoming increasingly important for mining companies to align their workforce training with tomorrow's industry needs. Meanwhile, mining careers of the past are no longer indicative of mining careers of the future. An escalating need therefore exists for mining companies to prepare potential and current workers for these advances in technology and innovation, and to provide workers with the skills and confidence to implement, operate and manage emerging technologies that are being adopted by and transforming the global mining industry.
At the same time, in order to retain top talent and attract the next generation of young, tech-savvy employees, mining companies must recognize that younger workers have different learning styles and expectations than previous generations. While instructor-led practical and classroom-based training – often categorized as "PowerPoint" training – will always be necessary in some form, the integration of online learning, virtual reality (VR), equipment simulation training, and in-the-field competency validation provide "optionality" for students to learn in ways that work best for them. Ultimately, these new learning technologies are transforming the ways that skilled labour industries – including mining – create, engage and deploy training and development programs to fill skills gaps, redefining the "new world of training" to support the "new world of work" that is emerging as a result of the aforementioned digital renaissance.
With this in mind, and using the insights obtained from 20 years of providing training and development services and programs to the skilled labour industries around the world, our team at NORCAT formulated the following hypothesis.
"Our integrated/blended learning and training methodology will enable new or existing mine workers to [achieve] the same or better level of competency and confidence in a short time frame, in a less expensive manner and via a more engaging and inspiring method, versus the status quo educational methods."
With investment from the Future Skills Centre, NORCAT, along with a number of our local partners including Vale Canada and Sudbury Integrated Nickel Operations, a Glencore company, commenced an 18-month project to develop, test and deploy a series of technology-enabled, blended programs to prove this hypothesis, with the ultimate goal of engaging, strengthening and educating Canada's future mining workforce.
Over the 18-month project, we validated the integration of e-Learning with VR and simulation training, coupled with in-field competency evaluation as a unique new training method. Through student feedback, we determined that self-reported confidence around equipment operation improved by 50% between Week 1 and Week 5 of the program. Additionally, 100% of trainees reported that the VR exercise reinforced the necessary steps and requirements for in-the-field equipment checks.
In addition to surveying trainees on their experience, we solicited feedback from NORCAT's trainers, who were asked to comment on the trainees' level of preparedness, confidence and skill on completion of the blended learning program, in comparison to past students who had been trained only through traditional methods. Their assessment revealed that the trainees have come to their in-the-field evaluations with more knowledge on mining safety and equipment operation after the initial week of simulator and VR training compared to previous groups.
With the insights gathered from our current project, coupled with recent lessons and market trends, we are pleased that our project, Tech-enabled learning programs for the mining industry, is receiving an additional round of $1.86 million from FSC, as announced in spring 2022, to scale the project. This doubles the number of participants, building new, scalable VR and AR (augmented reality) training experiences and producing a comparative assessment of VR versus AR training to achieve specific learning objectives.
All of this skills development and training news will enable us to "mine the depths" of the Canadian talent pool – and enhance labour force prospects for the mining industry in the future.
Lindsay Moorhouse is the manager, marketing & communications, at NORCAT.
The views, thoughts and opinions expressed here are the author's own and do not necessarily reflect the viewpoint, official policy or position of the Future Skills Centre or any of its staff members or consortium partners.