Mind your health
Workers in the hospitality and food service industry will be empowered with education and support to deal with mental health and substance use challenges. This project, led by the non-profit organization called Not 9 to 5, addresses the ongoing epidemic of mental health crises and substance use disorders in hospitality. Responses from workers and employers demonstrate that the resources from a pilot project have catalyzed a substantial positive shift in their workplaces. This project aims to extend that shift across the entire hospitality sector in Canada.
Future Skills Centre is investing $239,960 in this 1-year project. This initiative will also address new issues caused by the pandemic and the immediate need for resources to assist workers in crisis. The project will support knowledge mobilization of mental health and substance use support for workers in bars, restaurants and hospitality.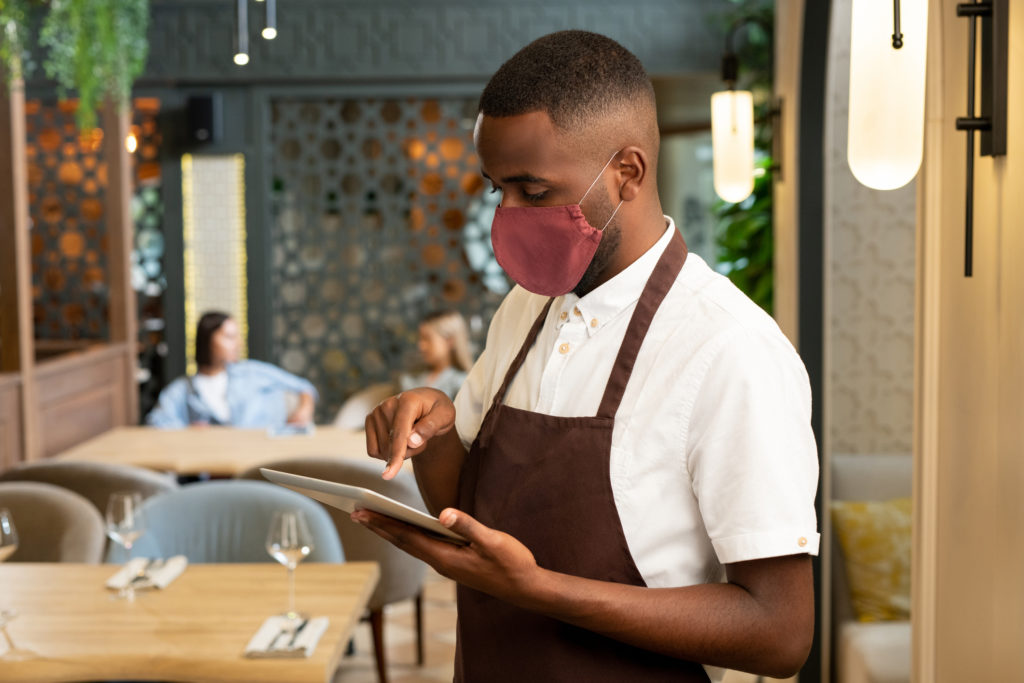 Specific objectives include:
Upgrading the pilot and scaling delivery to hospitality workplaces across Canada;
Certification program will foster skills to implement and foster psychological safety in the workplace;
Expanding the network of partner organizations including bars and restaurants across Ontario and Canada to facilitate scaled program delivery;
Gathering information about substance use and workplace mental health in the sector to support program development and knowledge mobilization.
Evaluation Strategy
This project is evaluated using tools and approaches aligned with its goals, context, and stage of development. The evaluation focuses on generating the right evidence at the right moment to move the intervention forward. Read more about our evaluation strategy.