International Women's Day a chance to celebrate and drive change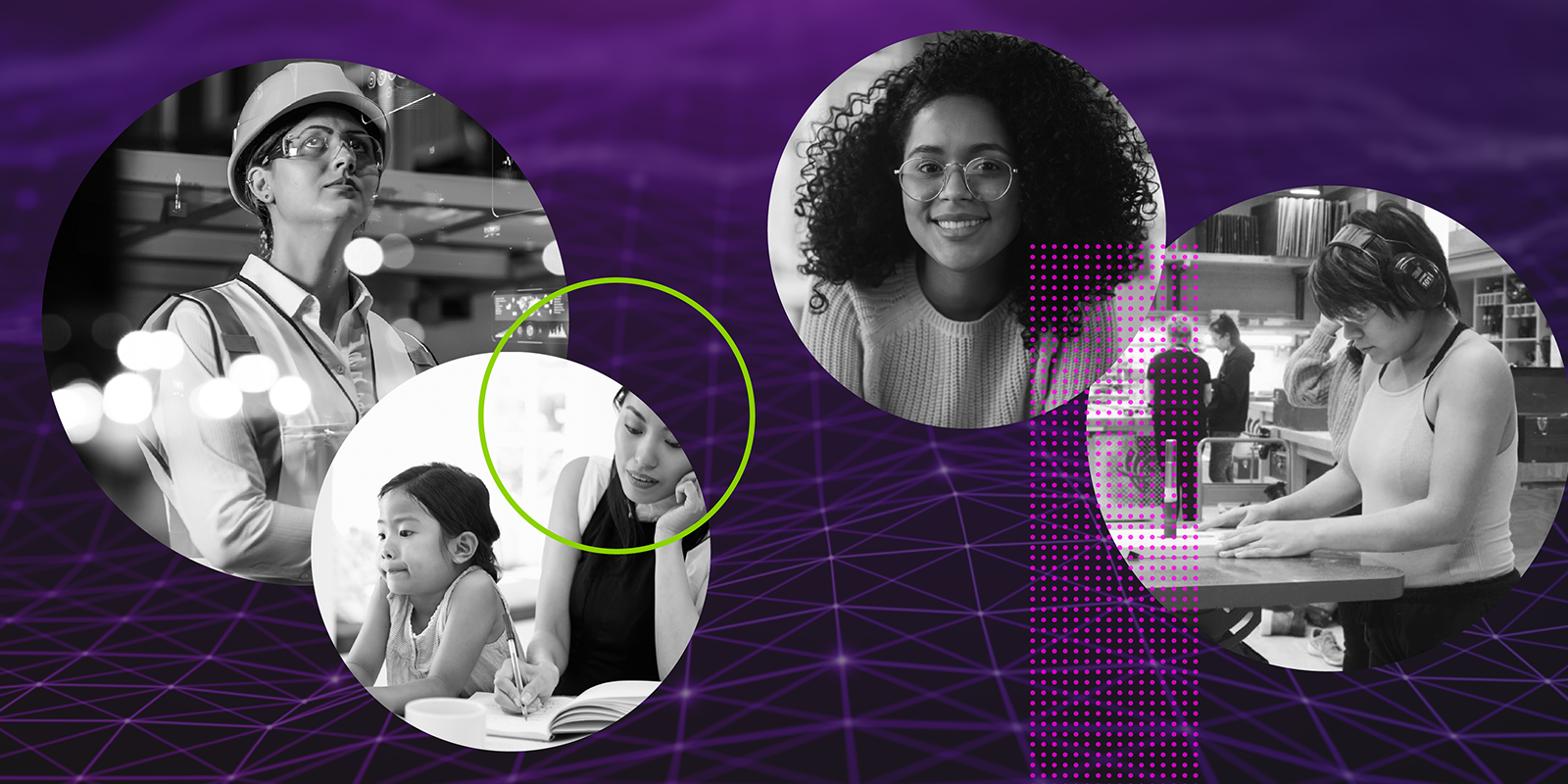 March 8 is recognized as International Women's Day, an opportunity to inspire women from all backgrounds to be positive change agents and leaders in their respective walks of life.
The theme for 2022 is Breaking the Bias, a campaign about the need for a gender-equal world free of bias, discrimination and stereotypes. It promotes the idea of an inclusive, equitable and diverse setting where everyone's differences are appreciated and celebrated.
Although much good work is being done to advance opportunities for women, we at the Future Skills Centre (FSC) recognize that significant challenges remain and must be addressed in order to ensure full and equal participation of women in the workforce.
Women have historically faced systemic barriers and access to opportunities in the workplace. Even before the pandemic, they faced a financial disadvantage in the labour market. In 2019, they made 87 cents for every dollar compared to men, not including unpaid work associated with child care and elder care, according to a report by the Brookfield Institute and FSC.
From "she-cession" to "she-covery"
Once COVID-19 hit, this financial disparity grew. We know that the pandemic disproportionately affected women across all industries in what is being called a "she-cession". Women experienced a higher decline in full-time and part-time work, at -2.4 per cent and -5.2 per cent respectively compared to men, who saw losses of -1.7 per cent and -1.5 per cent. Working mothers in particular left the workforce at unprecedented rates in 2020.
The pandemic also exacted a particularly heavy toll on women's mental health. According to surveys conducted by the Environics Institute, young women's perceptions after the pandemic were most concerning, with half of women aged 18 to 29 (51%) and half of female students aged 18 and up (52%) rating their mental health as "fair or poor ". Likewise, women aged 65 and up reported a dramatic decline, with the percentage ranking theirs as "excellent or good" dropping from 73% pre-COVID to 40% afterwards.
Despite these challenges, with almost 50 per cent of projects in our portfolio supporting women, we remain focused on advancing the reskilling and upskilling of women to help usher in a "she-covery" that gives them the skills they will need to thrive in the workforce of the future.
Keeping women at the centre
We have come to realize that newcomer women are often left behind – facing difficulty finding work or doing precarious, low-skilled jobs. One of our projects, Resilient newcomer women in northwestern Ontario, addresses the needs of newcomers, immigrants and refugees in an economically hard-hit region to identify opportunities and barriers to full labour participation. Likewise, vulnerable women face many obstacles that hamper their ability to get and keep a job. Systemic discrimination creates inequalities based on gender, such as the foster care system, expensive transit, precarious housing and burnout culture. The Synergy: Workforce development for vulnerable women initiative improves labour market access for vulnerable women by upgrading skills and providing effective supports and interventions to build resilience and boost employability.
Automation is another challenge that threatens to eliminate low-skilled jobs, which are often performed by women. In Canada's insurance sector, women hold 65% of jobs, and many of these low-skilled roles are predicted to be eliminated through tech disruption. Through the Digital transformation in the insurance sector: Women at work project, the impact of automation and skills development needs are examined, to predict industry changes and to deliver training pathways and career support for more future-facing jobs for women who may be displaced.
Young mothers, Indigenous women, and those lacking post-secondary education or essential skills gaps, also face barriers to full workforce participation. Empowering young moms in Northern Manitoba, offers career exploration and development opportunities to young mothers in The Pas, Opaskwayak Cree Nation, and surrounding areas – with a focus on Indigenous world views, teaching and culture. High school students and young women who wish to re-engage in education learn about careers in trades, technology, natural resources, STEM and healthcare via hands-on lessons to enhance their skills and employability. Those with preschool children receive support from staff who create lessons and activities to foster early skills in reading, writing and numeracy.  These are just a few of our efforts to support and elevate women, and we recognize that there is much more work to be done. Join us in advancing the skills ecosystem so that all women can become full participants in the workforce of the future.

Learn more about these and other projects at FSC.
The views, thoughts and opinions expressed here are the author's own and do not necessarily reflect the viewpoint, official policy or position of the Future Skills Centre or any of its staff members or consortium partners.