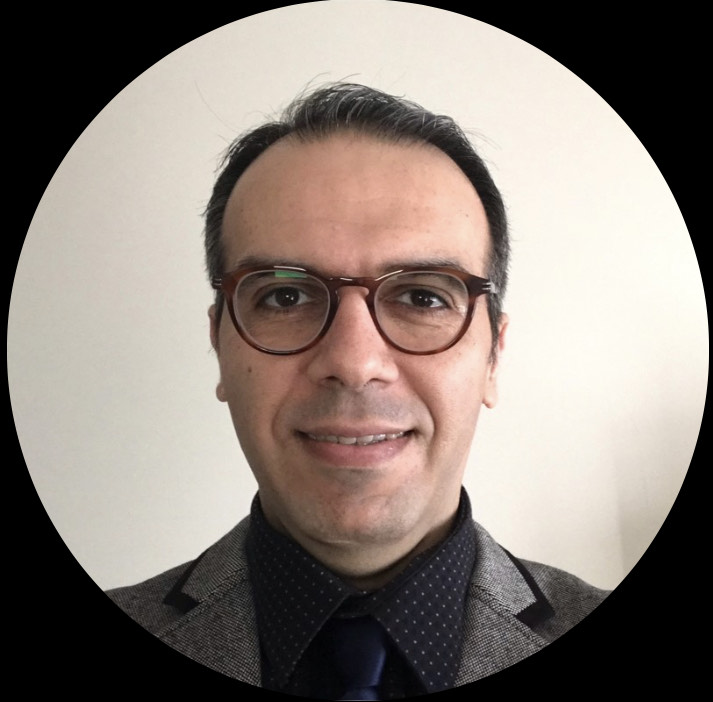 Accelerating newcomer potential
Systems Change
At a Glance
Saeed arrived in Canada from Iran with more than 10 years of experience in the financial industry, but he quickly saw that employers in Nova Scotia wanted Canadian experience. He enrolled in FAST, a program that supports and prepares immigrants to enter Canada's workforce. FSC supports newcomers and helps strengthen the link between our immigration system and the labour market, which is crucial to the future of work.
Program locations
BC, Manitoba, Ontario, Nova Scotia
The Challenge
Saeed Fallah planned to settle in Nova Scotia after he arrived in Canada. For 10 years, he had held different roles at a private bank in Iran.
But like many newcomers, he encountered difficulty obtaining recognition of his foreign credentials and lacked knowledge of Canadian labour systems and processes. Many employers also asked for Canadian work experience. These common barriers often lead to higher unemployment rates and lower wages for newcomers, despite higher education levels and an immigration system that targets them for their education and employment accomplishments.
Enter: FAST
With his participation in an employment bridging program at the Immigrant Services Association of Nova Scotia (ISANS), Saeed joined FAST, a national program at the Immigrant Employment Council of BC. FAST is an innovative program that supports and prepares both pre-arrival and recently-landed newcomers as they navigate the Canadian labour market. It provides an online, occupation-specific, skills assessment and development platform. For individuals like Saeed, the platform enables them to see how their skills and credentials compare to Canadian standards, and works with them to navigate credential recognition and the absence of Canadian work experience.
Through FAST, Saeed learned about Canadian accounting terms and regulations, and gained information about Canadian culture as it relates to the workplace. He also honed a number of social and emotional skills or "soft" skills related to communication and interpersonal relations with colleagues. He also completed a six-week job placement at a credit union, passed an important accounting test, and earned an investment certificate.
The FAST career preparation program helps set newcomers up for success through a proactive approach, working with newcomers before they arrive or soon after arrival, to allow for a successful transition into the Canadian labour market.
The Result
Through the program, Saeed was able to bridge his previous accounting experience with the Canadian financial industry standards. He landed a job at a well-known financial services company in Nova Scotia.
FAST served 1,200 newcomers in its first two years for occupations across several program streams: skilled trades, biotechnology, life sciences, and information technology. Two thirds of participants found work in their field within four weeks of their arrival in Canada. One year after entry to Canada, their salaries were $1,500 above the Statistics Canada median income for newcomers in that area.
1,200
newcomers served within program's first two years
2/3
of participants found work in their field within four weeks after arriving in Canada
The Impact
FAST enables newcomers like Saeed to develop a better understanding of how their skills can meet Canadian labour needs, through occupation-specific technical and soft skill competency assessments. By starting the process before or soon after they arrive in Canada, the program accelerates the integration of newcomers.
This program is providing a solution for a perennial challenge faced by newcomers, employers, and the immigration system as a whole: the under-utilization of newcomers' skills, which represents a waste of talent and resources that is detrimental not only to the individuals, but also for the Canadian economy. As we increasingly look to immigration to fill targeted skills and labour needs, programs like FAST represent a targeted and solution-oriented way to improve the skills transferability and labour market success of highly trained and skilled newcomers.
By supporting the FAST program, FSC is strengthening the link between the immigration system and the labour market by connecting immigrant-serving and career guidance organizations in a collaboration that is crucial to the future of work. This fosters system change at a time when Canada experiences skills shortages, and employers in some sectors of the economy heavily rely on immigration to thrive.
FSC is strengthening the link between the immigration system and the labour market by connecting immigrant-serving and career guidance organizations in a collaboration that is crucial to the future of work.
What's Next
With FSC's support, FAST is expanding to include new occupation streams in health care to meet the growing demand for long-term care workers across Canada at a crucial time, as identified by employers. The program will assess 200,000 individuals within five years, aiming to make Canada a destination of choice for qualified care workers. Based on its success in British Columbia, the model currently in Manitoba, Ontario and Nova Scotia is now being piloted as a talent solution by the government of New Brunswick to meet its skills needs, in an initiative led by the New Brunswick Community College (NBCC) and Collège Communautaire du Nouveau-Brunswick (CCNB), in collaboration with Opportunities New Brunswick (ONB), the Department of Post-Secondary Education, Training and Labour (PETL), and the New Brunswick Multicultural Council.
This program has potential application for other sectors or regions, and its insights can inform the government of Canada's strategies and policies around attracting and integrating new Canadians.
More Impact from Future Skills Centre
The Challenge Rachneet Randhawa had just finished a bachelor's degree in anthropology, economics and sustainability studies. She wanted to find a career that fit her...
Solutions
The Challenge Kate is a proud Inuit woman and single parent living in a remote community. Like many, she took programs to complete her high...
Insights
The Challenge At age 16, Joshua was grappling with depression and dealing with challenges at home and school. Life felt overwhelming, and he dropped out...
Solutions