Path to customer success
This project will assist diverse and marginalized women from across Ontario who have lost their jobs in the service sector due to COVID-19. Called Path to Customer Success (Path2CS), the project will shock-proof women's careers in the face of COVID-19, the impact of automation, and future economic disruptions.
Path2CS will equip 120 women with future-forward skills, tools and mindset for resilient careers that will ensure their economic inclusion. Participants will be trained as Certified Remote Workers who specialize in sales, customer success and data analytics, ultimately accessing in-demand careers in the IT sector. The program will also create a strong talent pipeline for employers seeking to rebuild their businesses following the pandemic.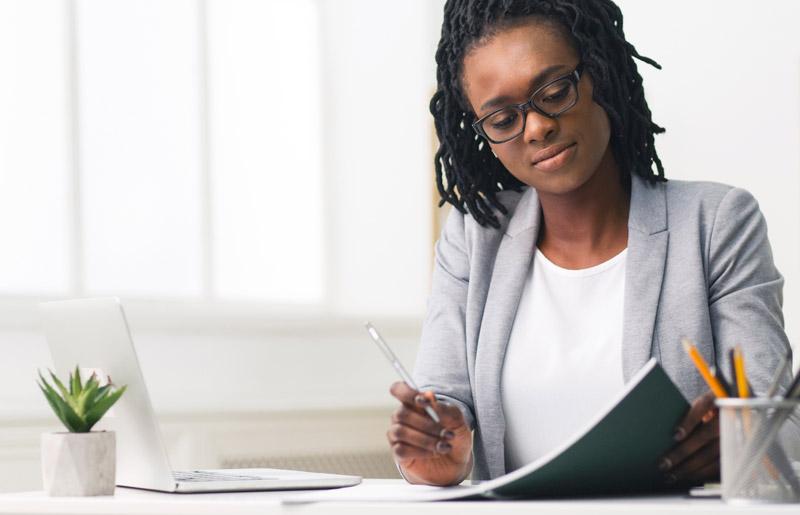 Future Skills Centre is investing $1,749,904 in this 2-year project, which will:
Help women develop skills to improve employability in the IT sector where they can continue to develop technology skills ahead of the projected disruption of automation;
Develop remote work opportunities for women as a safe and sustainable path to economic inclusion;
Create a diverse talent pipeline for IT employers who need help rebuilding their businesses with predictive customer analytics, customer acquisition, loyalty and retention strategies.
To give women real-world experience, a 4-week learning opportunity will be arranged with companies willing to train and supervise participants on a customer analytics business project. Each participant will have access to mentors and a 12-week paid placement, leading to longer-term employment. Ongoing advocacy and retention support will be provided for up to 12 months post-placement.
Evaluation Strategy
This project is evaluated using tools and approaches aligned with its goals, context, and stage of development. The evaluation focuses on generating the right evidence at the right moment to move the intervention forward. Read more about our evaluation strategy.