A different approach to working with employers on immigrant career advancement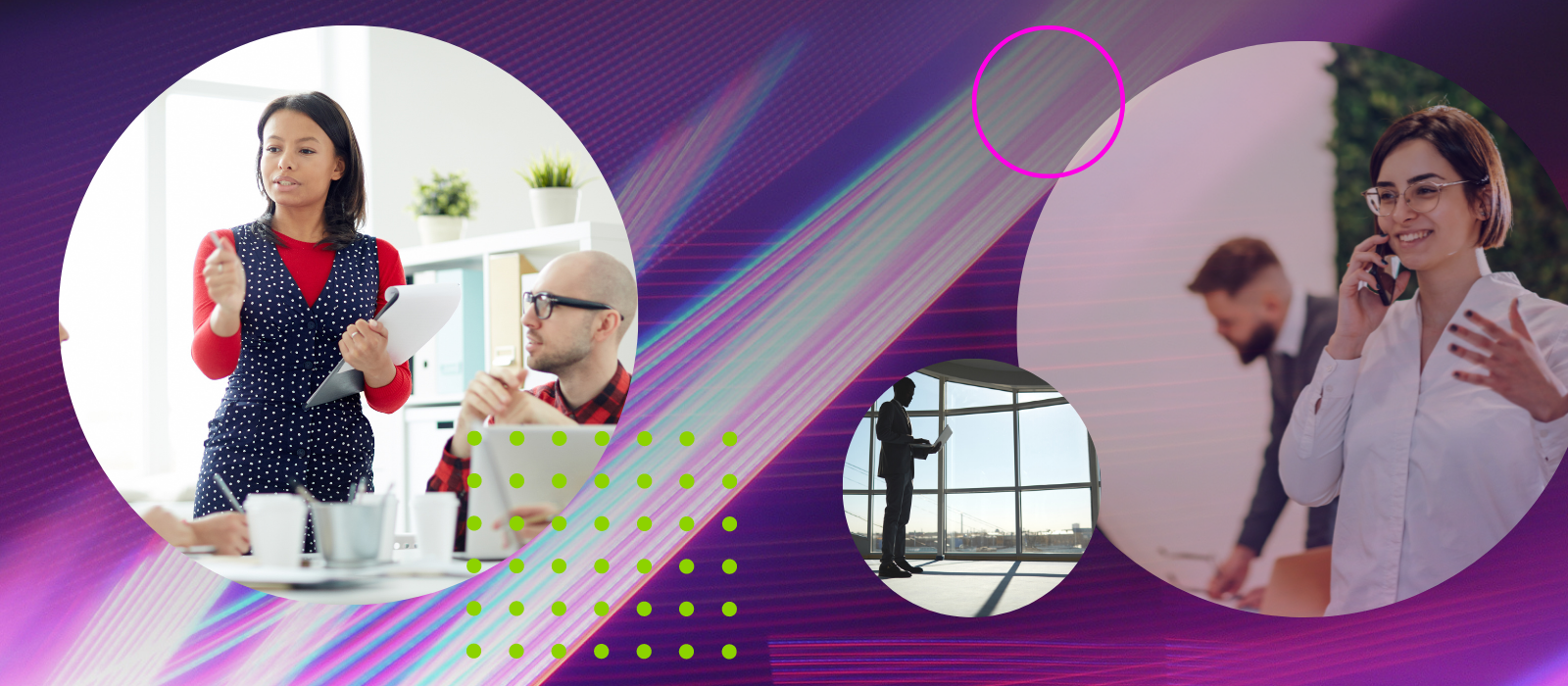 Recently, I led a virtual workshop on career advancement for a small group of newcomers. Although working in their fields, many were frustrated to be in more junior roles than they had held prior to immigrating to Canada.
Participants shared stories about their careers and the conversation loosened up. People leaned toward the camera. Trust was building. As the session wound down, one quiet participant raised his hand.
"I want to share something that I've been struggling with," he said. "When looking at the job descriptions, I understand what's written there. I know what qualifications I need to apply," he paused before continuing. "But I also know that there's more to understand about advancing, and I just can't figure out what it is."
Other participants nodded. His question laid bare what we at the Toronto Region Immigrant Employment Council (TRIEC) aimed to address in the Career Advancement for Immigrant Professionals (CAIP) program: the challenges of career advancement for immigrants and what can be done to facilitate their professional growth.
To move up the career ladder, every newcomer will have to learn and adapt to some degree. Yet change is a two-way street. Confronted with chronic labour shortages and growing calls for inclusive workplaces, employers must also ramp up their talent strategies to help newcomer professionals grow.
Nowhere is that more urgent than in Toronto, where nearly half the workforce was born outside of Canada. Nationwide, immigration accounts for about 75% of our population growth. Amid the federal government's push to bolster immigration, more newcomers will enter Canada's labour market. Organizations – absent a strategy that helps immigrant professionals thrive – ignore this talent at their peril.
This is why CAIP adopted a unique approach to career development. Too often, the onus of adaptation falls squarely on the newcomers. On the other hand, our workshops aim to foster dialogue and learning between managers and newcomer participants. By helping managers rethink their role in supporting the career advancement of their newcomer team members, we want to highlight the fact that newcomers' career prospects are influenced by multiple parties. We also engage with senior leadership and HR at the beginning of the project to better understand the organization. Upon program completion, we share insights and recommendations from the workshops to help make employers' processes and practices more inclusive. So far, participating organizations have responded positively and reported initiating actions to help advance newcomers' careers. When newcomers succeed, so do their employers.
But we still have much work to do.
Immigrant professionals, research shows, are less likely to advance at the same rate than their Canadian-born counterparts. This is due to a confluence of factors, including hiring biases and many employers' preferences for candidates with "Canadian experience." Many racialized and female newcomers fare worse, according to a TRIEC study released in March.
Organizations, including hiring managers and HR, often talk about the importance of "fit". It's easier to hire someone that's exactly like you, but many studies have shown that diverse and inclusive teams help companies prosper and for employees to reach their full potential. This "fit" narrative needs to be questioned, and the employers who embrace a diverse workforce are best able to attract and retain top talent.
Employers and managers must change, but it doesn't have to be complicated. CAIP focuses on simple, practical actions that everyone can adopt easily. These actions can also be tailored to align with specific HR processes. CAIP helps employers and employees work in tandem to build a culture of mutual growth.
Managers learned how culture could shape perceptions around workplace competencies. In some cultures, doing your job and increasing responsibilities within your role is seen as "taking initiative." In Canada, however, the same concept often means going one step further, such as proposing ideas that build on the current work or helping colleagues outside your own team. When managers give concrete examples and create the space for dialogue, it helps to ensure clarity and mutual understanding.
For some newcomer participants, a key insight was the realization that cultivating a network of professional relationships within their organization is important, not just adding a high quantity of connections to LinkedIn.
After the workshops, insights supported new actions. Newcomer team members felt more at ease in initiating conversations with their managers about their career goals. Managers, on their part, introduced team members to colleagues who could provide insights about roles and other areas. In our most recently concluded program, three of nine newcomer participants secured promotions either during or after the program. One partner organization is incorporating our recommendations into training programs for managers on how to conduct better performance discussions.
Increasingly, employers see the value of attracting and retaining immigrant talent. But to do that, they must do more at all levels within their organizations to create an inclusive environment in which everyone can grow, advance and thrive.

Rachel Crowe is project manager of the Career Advancement for Immigrant Professionals (CAIP) program at the Toronto Region Immigrant Employment Council (TRIEC).
The views, thoughts and opinions expressed here are the author's own and do not necessarily reflect the viewpoint, official policy or position of the Future Skills Centre or any of its staff members or consortium partners.