Valuing the skills of LGBTQ2S+ people creates better workplaces for everyone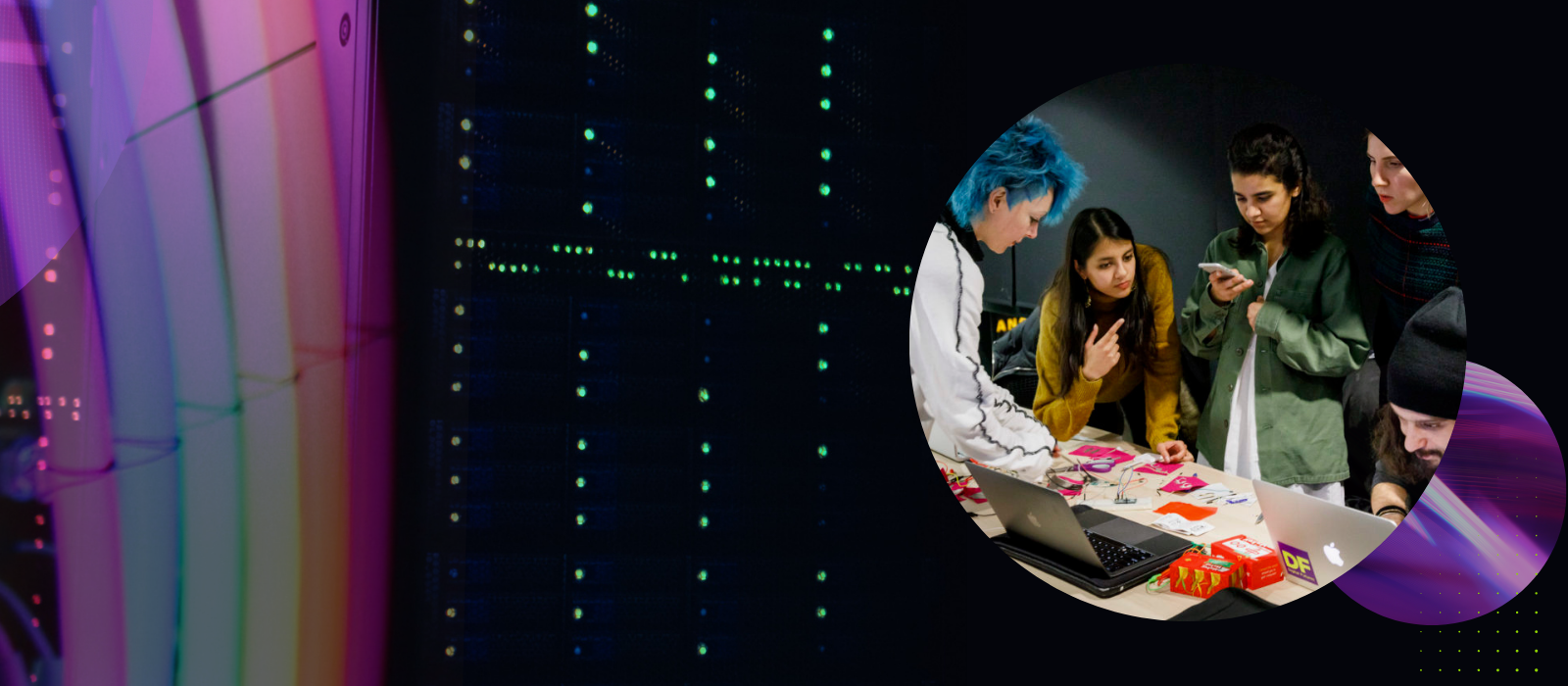 LGBTQ2S+ people, especially trans and gender-diverse people, face significant hurdles as they strive for employment, education and skills training in Canada.
Twenty-five to 40 percent of homeless youth identify as LGBTQ2S+, and with little access to resources and training, they struggle to find a foothold in the labour market. Findings from Trans PULSE research in Ontario showed that while 71% of trans people had at least some college or university education, about half lived below the poverty line.
When Queer people arrive at work, they often meet barriers to success. Even organizations that encourage employees to add pronouns to their Zoom names and email signatures might be sending quiet signals that inclusion isn't a priority. These signals might range from strict gender norms around acceptable workplace clothing, to a lack of all-gender bathroom access, to a healthcare plan that doesn't include transition-related care. And, if a company prizes and promotes traditional expressions of masculinity, this can hurt all gender-marginalized people, including cisgender women.
Leveling the playing field by addressing inequities allows organizations to attract the talents and skills of LGBTQ2S+ people and—importantly—send the message to existing employees that they're welcome to bring their whole selves to work without fear of reprisal.
"In every workplace, or workforce, no matter which industry or sector, it is estimated that 5-10% of any workforce would be from the LGBTQ2S+ community," says Sandeep Nair of Pride at Work Canada. "You already have people within the workforce."
And those people bring valuable skills to the table, says Izzie Colpitts-Campbell, executive director of FSC partner organization DMG. From their experiences sorting through questions of identity and interrogating the norms of culture, she says, Queer people bring critical thinking, decision making and complex problem-solving skills to work everyday—an asset, not a burden, to an organization.
"It's not always about making you fit or the company fit around you. It's actually, like, I'm bringing these skills as a person."
Instead of seeing inclusion activities as "extras" or as bestowing special consideration onto some groups, Nair says, it's helpful to see them as a step toward treating every employee equally, ensuring that everyone feels respected and valued.
In this vein, of rooting LGBTQ2S+ inclusion in universal values of respect and care, Colpitts-Campbell recalls a diversity training she led that bucked the typical PowerPoint deck in favour of a more collaborative approach.
"Why don't we do a group values doc?" she recalls asking. "It's just within our team, but we're all going to sit down and think about how we want to treat one another." This jump-started discussions of various intersecting identities and experiences, but kept the focus on the sort of workplace atmosphere the team wanted to foster.
"[Framing inclusion as] 'the whole team should act in such a way so that I feel comfortable' is a lot of pressure to put on someone [with a marginalized identity]," Colpitts-Campbell said. "Versus, okay, let's just actually make space for everyone to talk … because it just makes it much better for everyone."
As the visibility of Queer people increases in popular media and culture, a new risk emerges: handling issues of equity at a superficial level, tokenizing Queer people or co-opting their aesthetics without engaging with the social issues that most affect them.
"I think we're in a very perilous moment right now, where the ideas and aesthetics that are templated by visibly gender-non-conforming people are being abstracted without the due diligence of caring for our material lives," said ALOK, a poet and artist, on the For the Wild podcast.
Ensuring that LGBTQ2S+ Canadians feel safe and supported at work is an essential, basic first step to caring for those lives.
Pride at Work has put together a best practice guide to help you get started in your own workplace, and there are dozens of resources available online to guide you on this journey. Follow accounts like @freetobeme_ca on Twitter, visit the Glad Day Bookshop online or in store, and listen to this podcast episode on how to be a better ally.
Anne-Marie Vettorel is a digital communications specialist at the Future Skills Centre.
The views, thoughts and opinions expressed here are the author's own and do not necessarily reflect the viewpoint, official policy or position of the Future Skills Centre or any of its staff members or consortium partners.