Greater confidence and expansion of skills innovation methods revealed in Accelerator program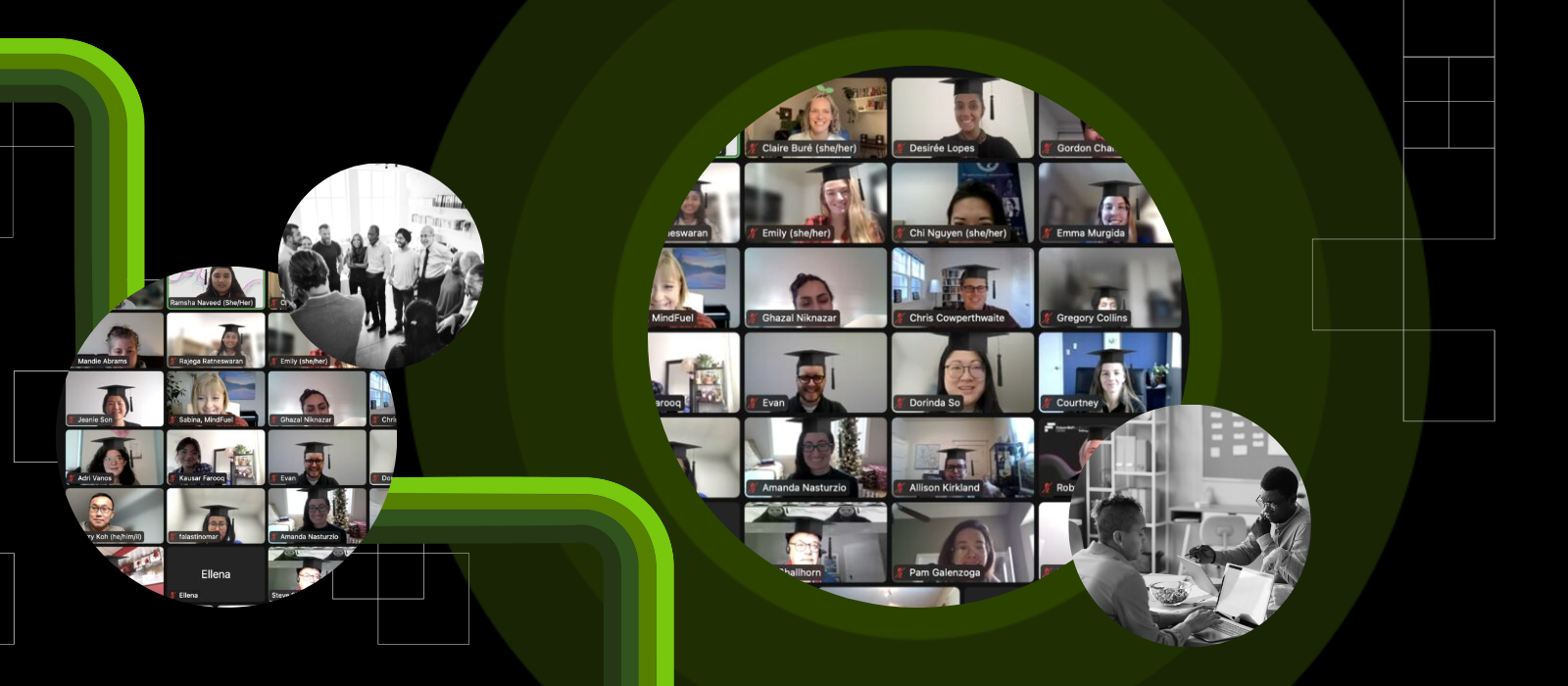 The Innovation Lab at the Future Skills Centre (FSC) makes it easier for project partners to innovate, helping them test and improve on new ideas for skills development. In 2022, the Lab continued to develop its unique approach to working with partners through its Fall 2022 Accelerator cohort, addressing a key gap in the ecosystem.
At FSC, we have long sought to be more than a simple funder of projects and instead strive to be a "funder-partner" to organizations we support, developing new programs and services to help reduce their barriers to innovation, impact and learning.
From our experience working with over 200 partners across the skills development ecosystem, we hear that one consistent challenge for ecosystem actors is the lack of resources, time and support to workshop new ideas. Traditional granting relationships often emphasize reliable and efficient implementation of concepts, but they rarely allow for the messy, non-linear process of innovating new approaches.
The Innovation Lab sought to address this challenge head-on by launching our first Accelerator pilot program in November 2021, enabling six partners to build their innovation capacity and experiment with new ideas or improve existing ones. This was done by offering funding, dedicated advisors, and FSC staff support appropriate to each project's needs. The pilot demonstrated that it was possible to create an innovative environment that favours experimentation over implementation and FSC gained various learnings on the relationships and approaches needed to support innovation practices.
Updating Accelerator model for recent cohort
Building on the insights and experience of our Accelerator pilot, we launched a second iteration of the program in September 2022, scaling our program to support 17 organizations.
Significant changes were made to the Accelerator model for this iteration based on pilot participant feedback, including more opportunities for peer connection and collaboration. Additionally, our pilot experience highlighted potential advantages to providing more structure to our participants' work so we added an emphasis on strengthening their theory of change and engagement with end users, as well as developing acceleration criteria against which we could measure progress.
In addition to these changes, FSC still offered modest top-up funding, weekly support and coaching from experienced Innovation Advisors, plus dedicated support from FSC staff.
Quantifiable results
In four short months, projects made meaningful progress on their innovation journey through the Accelerator Program. An impressive 88% of projects were accelerated (above our target of 75%), gathering evidence on a strategic aspect of their project at a faster pace than they would have otherwise. Moreover, pre- and post-program surveys revealed an increase of 79% in participants' confidence with innovation methods. As another result of the program, 88% of projects iterated on their original idea, enhancing their previous designs, with many incorporating data and feedback directly from key stakeholders to do so.
Additionally, the flexibility and support offered to partners resulted in a high satisfaction level. Around 96% of participants believed their Accelerator results were worth the time, resources, and effort they invested in participating, and 91% stated they would recommend the program to other organizations.
We were also able to generate important new lessons about how to foster more innovation in the skills development ecosystem, support people beyond emerging ideas and boost organizations that seek capacity building. The stronger results, larger scale, and more detailed approach represented a sizable step forward from our original Accelerator pilot.
Lessons learned
Through executing two cohorts of the Accelerator Program, one key driver for our results is helping partners move away from a mere "implementation mindset" to one focused on continuously iterating on ideas and improving program design. We supported this in three key ways:
Placing an emphasis on their theory of change. We asked all projects to situate their problem or opportunity within a theory of change or similar framework so together we could identify key questions to answer or items to test. This strategy helps partners work on strategic aspects of their project and allows them to develop new insights as they validate or test theoretical links between activities and outcomes.
Emphasizing the value of effective end user and stakeholder engagement. Projects should answer key questions or test ideas directly with relevant stakeholders through surveys, interviews, focus groups and prototypes to ensure their program produces tangible outcomes. Most partners revealed that they would not have engaged end users or other stakeholders if they had not been part of the Accelerator program.
Encouraging them to continuously develop their understanding or program model based on new insights. Theories of change or program designs shouldn't be static, but rather something that continuously improves to meet the evolving needs of their key stakeholders, even beyond the Accelerator.
From this experience, FSC has created an approach to innovation that is very promising. Participants told us that opportunities for this type of iteration and improvement are rare in skills development. We are now considering how to scale this approach to other parts of FSC and embed these learnings into our core work, as well as exploring new ways to improve less successful areas such as peer engagement or our onboarding process.
Through our Accelerator program, FSC has seen potential for the ecosystem when we de-emphasize strict implementation, and instead focus on continuous improvement, adaptation and innovation. We also encourage other funders and stakeholder organizations to consider this approach, to unlock more ideas and experimentation in the ecosystem.
This is still an emerging way of working for FSC, and we are eager to share our experience and hear from others. Are you generating similar learnings in their own work? Does our experience resonate with you? If so, please reach out!
Ramsha Naveed (ramsha.naveed@fsc-ccf.ca) is the Innovation Lab Specialist and Gordon Chan (gordon.chan@fsc-ccf.ca) is the Innovation Lab Manager at the Future Skills Centre.
The views, thoughts and opinions expressed here are the author's own and do not necessarily reflect the viewpoint, official policy or position of the Future Skills Centre or any of its staff members or consortium partners.