Turning rejection into redirection helps youth facing career challenges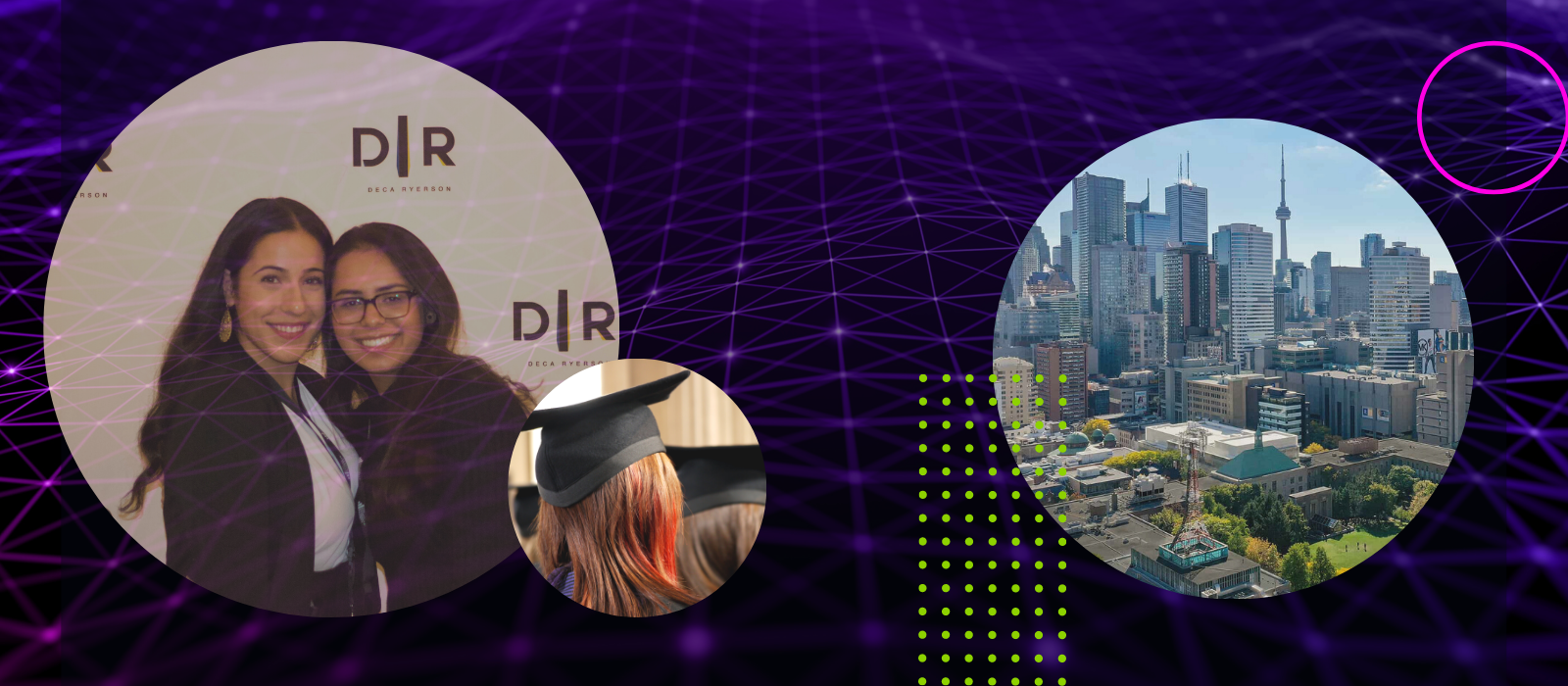 I was two years old when I first came to Canada from Pakistan with my parents. They were 27 and 28 years old and arrived in Toronto with no family, friends, money or future stability. They sold everything they had to buy visas and start a new life here. They spoke no English and landed in "peak winter" to an entirely different climate. At first, my Dad took unpaid jobs in order to build trust and make connections before finding paid work.
Growing up, I often heard about my parents' struggles as they encouraged me to get an education and work hard so I would succeed in our new country. As a result, I have always tried to give 100 per cent to whatever I did, striving for success, getting involved in extracurricular activities and setting myself up to get my "dream job".
But when I was in Grade 12, it started to feel like the work I put in was not enough. I felt left behind in a world that I didn't know could be so competitive. In my senior year, I saw many classmates accepted into top business schools while I waited anxiously to hear about post-secondary admission.
Stiff competition
Finally I learned that I was accepted into the Ted Rogers School of Management (TRSM) at Toronto Metropolitan University (TMU, formerly Ryerson). I enrolled in the five-year, co-op business management program, majoring in global management studies with a minor in marketing. Yet, once there, my feelings of inadequacy intensified. I met many students here and elsewhere with a highly competitive mindset. It seemed like we were all vying for limited opportunities and too few spots. Whether it was summer internships, student group positions or jobs, I felt like my chance of success was 100 to 1.
Seeing others secure internships and make meaningful connections inspired me to join student groups and attend industry events, as well as reaching out for coffee chats with people on LinkedIn. I began to love being at TMU, a culture where the professors were supportive and students encouraged each other. I got involved with the school's Business Career Hub, which offers career development opportunities. I joined networking and bootcamp sessions on topics like Excel and social media marketing. Student groups such as DECA Ryerson, which organizes case competitions and role playing activities, helped me prepare for the workforce and develop problem-solving opportunities.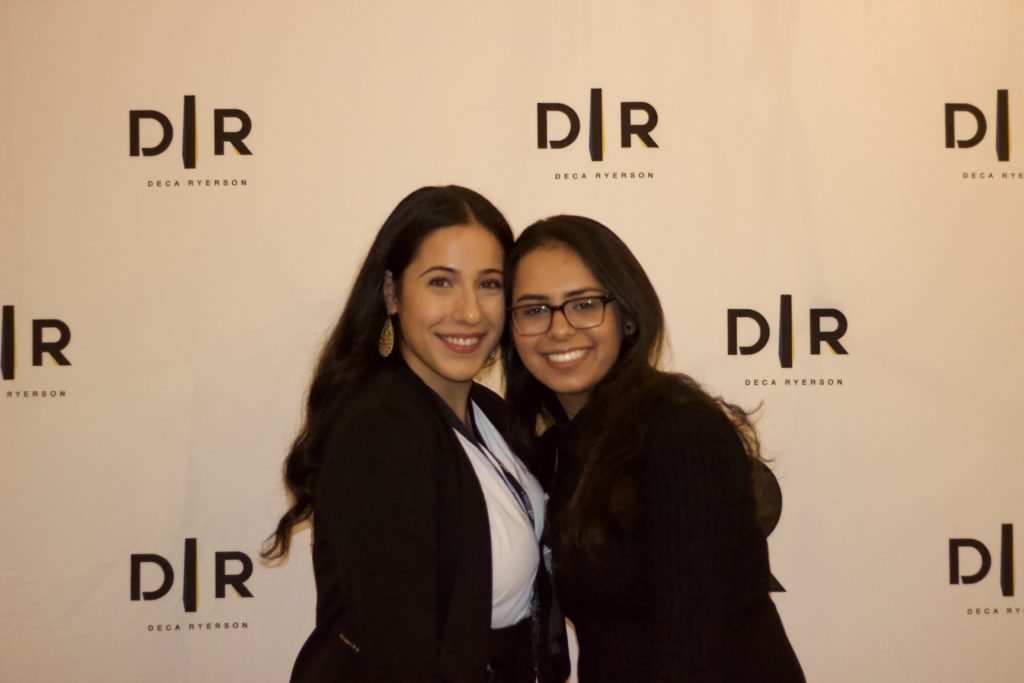 While in school, I was interested in finding a part-time job and applied to Invest in Canada. This public sector organization works with global investors to unlock business opportunities and expansions into Canada. I only felt partly qualified, but I was willing to learn. I landed a part-time job there in January 2021 and did clerical work like scheduling emails, making calls, logging information and observing meetings.
Seeking co-op
As school continued, I began trying to land a co-op placement, as my program requires a minimum 12 months of work terms. Despite my best efforts to secure a private sector co-op position, I faced repeated rejections. Landing an internship was not easy, especially during COVID-19. Many organizations could not pay their senior executives, never mind interns, and multiple internship and co-op programs were cut. In March 2020, several of my peers had their offers cancelled, while other organizations announced they were simply not hiring interns due to internal changes caused by the pandemic.
Applying for co-ops made me feel I was experiencing "imposter syndrome", since my background included only part-time jobs and extracurricular activities that didn't provide "relevant experience". I had a few interviews, but day after day, I heard "Thank you for applying, but unfortunately, you have not been selected." I tracked my applications on a spreadsheet, which showed I received over 130 rejections for co-op positions. It felt hopeless.
In a broader context, I realize this problem is bigger than my experience. One study shows Canadian employers see a lack of alignment between needed skills and those of new graduates. On the flip side, another study shows 1 of 5 recent graduates feel their post-secondary education does not provide the necessary skills to land their first job. Moreover, half did not follow through on applications because they felt they were not qualified enough. This is especially stressful: no job without experience, but no experience without a job.
Rejection spurs redirection
Eventually I realized my best bet was to turn rejection into redirection. I decided to try to convert my part-time job into a co-op term. With some help from TRSM's co-op office, I was able to transition to a co-op role in May last year, for four months.
What a weight off my shoulders! I gave a huge sigh of relief and was thrilled to get a placement that gave me some full-time experience. Since I had a background in this organization, I took on more responsibility, making "pitch" presentations and slide decks and contacting senior executives across various countries to help grow jobs in Canada. That boosted my confidence and opened doors for me. Earlier rejections built my resilience, and I learned skills that led to other opportunities. Although my co-op term was not in the private sector as I first hoped, there are many ways to gain experience.
I recently completed another placement, serving at the Future Skills Centre (FSC) through TMU's Career Boost program that supports undergraduates. For three months, I worked with the Innovation and Practice (I&P) team co-leading pilots, hosting reflection sessions with colleagues, and researching different processes for current projects. I also learned more about FSC and how it supports projects and shares learning, including lessons from programs that foster youth employment.
My FSC time has been amazing and has given me skills I could not have learned in a classroom. These include leadership and communication, as I had the opportunity to facilitate one-hour I&P reflection sessions. I also developed research skills by conducting investigations and critical analysis and drawing conclusions from the findings.
Seek out opportunities
All these experiences opened my eyes to different opportunities available to youth, and I realize that it's just a matter of finding them. Although there is a need to support us so we can gain employment opportunities and skills, many organizations and resources are dedicated to these issues, and places like FSC bring innovative solutions to the problem.
Now in my fourth year, I have one year left and I'm on track to graduate in spring 2023 with some solid, real-world experience. This summer, I'm pleased to report that I have secured a co-op placement at a private sector institution, enabling me to complete my program's work term requirements.
I tell other young people that there is hope, and there are multiple opportunities and programs to help us succeed. If you keep working at it and try to grow, you will eventually land where you want to be. Despite my challenges, I want to remind other youth that we have a lot of time ahead of us, and, just because something doesn't work out right now, that doesn't mean it will never happen.
My message is: Don't give up; consider all opportunities, not just those in your preferred area, in order to gain experience. I tell my peers to keep an open mind and eventually your hard work and effort will pay off for you, just like they did for me.
Halla Saduf is a business student in the co-op program at Toronto Metropolitan University, formerly called Ryerson University. She recently completed a work term placement at the Future Skills Centre.
The views, thoughts and opinions expressed here are the author's own and do not necessarily reflect the viewpoint, official policy or position of the Future Skills Centre or any of its staff members or consortium partners.