The Power of Networks in Fostering Newcomer Resilience and Boosting the Local Economy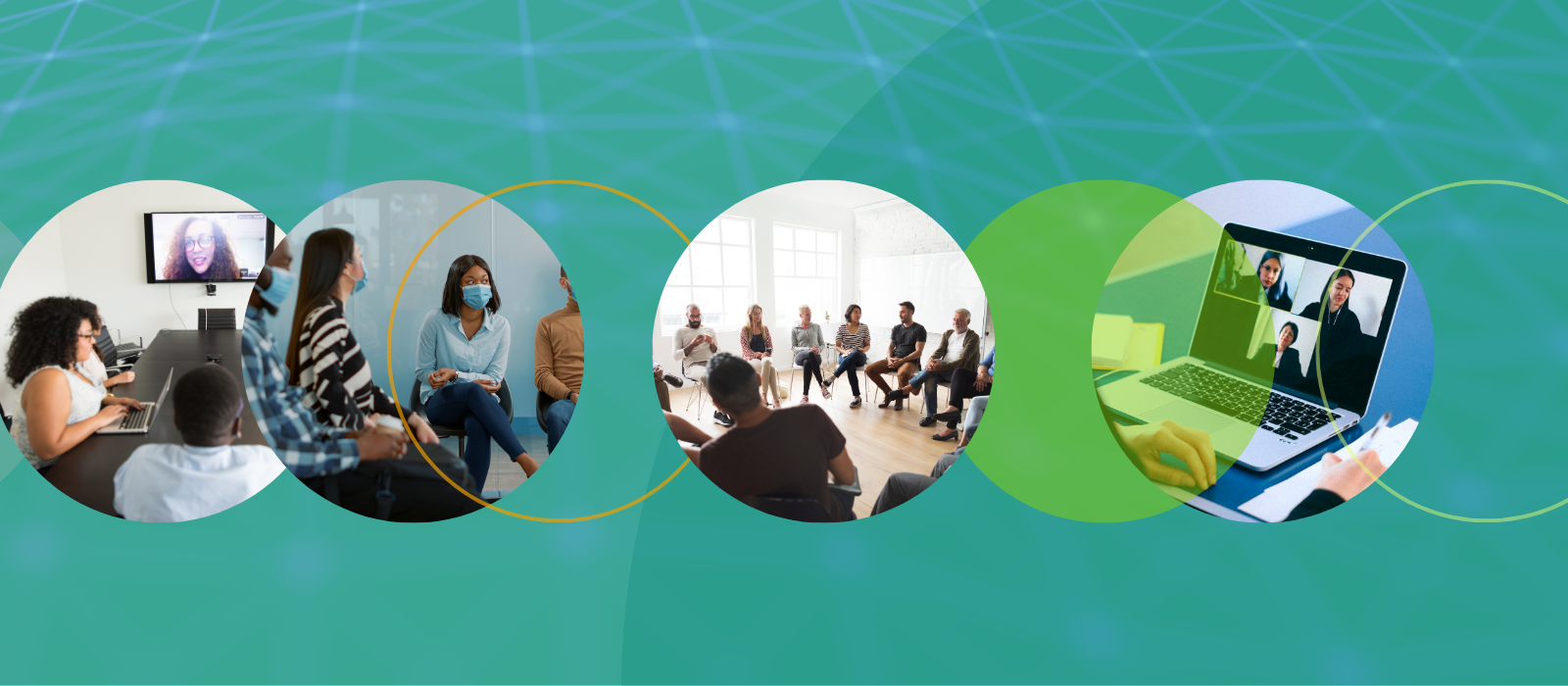 The COVID-19 pandemic had profound societal impacts, including on employment and professional networking opportunities. Career events and face-to-face business interactions came to a halt. In-person networking events and job fairs were cancelled. It was also difficult to reach employers/HR representatives in person with companies' physical locations closed and employees working from home. As a result, people's professional and social networks shrunk on average by almost 16% — or roughly 200 people — during that period.
The loss of networking opportunities particularly affected newcomer professionals and international graduates. Recent immigrants with shorter employment tenures were more susceptible to layoffs, and many did not qualify for job retention benefits or employment supports from the Canadian government. The pandemic further exacerbated common challenges newcomer job seekers experience, such as increased social isolation, a sense of hopelessness, potential skills erosion and underemployment.
The wide-ranging impacts of COVID-19 on immigrant employment required innovative approaches to re-engage both these workers and businesses to increase labour market resiliency and re-establish effective professional networks.
The Association for New Canadians (ANC) employment services division (formerly AXIS Career Services) supports newcomer employment throughout Newfoundland and Labrador (NL). It observed firsthand how COVID-19 affected the local labour market.
Highly trained newcomers, such as those working in the IT, research, natural resources and finance sectors, were one group that faced unique challenges. To address these challenges, the ANC and its partners established a Newcomer Employment Resilience Network (NERN-NL) as a vehicle for mobilizing and sharing knowledge, skills, training and strategies to enhance the resiliency of newcomer job seekers/workers and local industries during periods of economic instability.
Through customized, in-person and virtual mentoring, industry workshops and seminars, networking events and forums, and continuous skills enhancement, it embodied a collaborative and participatory approach to adapt and respond to fluctuating labour market conditions. Over the two-year period, the network actively involved close to 300 individuals, including 170 newcomer professionals and over 60 local companies, employers and stakeholders. The partners ranged from municipal representatives, CEOs of local corporations and smaller enterprises, regulatory bodies, professional associations, not-for-profit agencies, educational institutions and many more.
The NERN-NL experience highlighted several key points for enhancing labour market resiliency for newcomer professionals.
Supportive employment networks are necessary to equally empower employers and job seekers, even when job markets are at a low
Evidence suggests that on municipal and regional levels, economic resilience is universally and uniquely determined by the connectivity within a local employment network. Industry-specific local knowledge networks allow for connecting and exchanging knowledge and skills, and building capacity to develop new growth plans after a shock.
It is imperative to invest in maintaining and enhancing these networks during periods of economic downturns or major labour market disruptions. By the end of the second year, the stakeholder relationships made through the NERN-NL project were strong, trusting, and reliable, consequently paving the way for efficient and effective recruitment as the demand for labour continued to increase, post-pandemic.
Newcomer job seekers generally have weaker social and professional ties when compared to Canadian-born. But research shows that even weaker social connections, when abundant, have a beneficial effect on job mobility. NERN-NL's structure was primarily sector specific. For example, newcomer engineers were carefully matched with local engineers or professionals from the natural resource industry. These targeted, but fewer connections proved effective for some professions. Others required casting a wider net, beyond the obvious match, to build a larger, more diverse social capital that created unforeseen opportunities for employment.
Collaborative networks can effectively mobilize knowledge and facilitate action when it comes to the acquisition of skills, upskilling and reskilling of workers, to respond to the changes in the labour market.
COVID-19 has shifted the focus for many employers and businesses from growth and scaling-up, to crisis management, building resiliency and recovery planning. Needless to say, employers have had challenges. The NERN-NL experience has shown that despite, and perhaps, because of all this, businesses are still willing to invest time and leverage their resources to collaboratively create pathways for skills development and optimal job matching.
Forging partnerships between public and private stakeholders is considered an effective mechanism to increase the availability of accessible learning solutions, develop new training programs and share resources for mitigating skills and labour shortages in sectors affected by the pandemic.
Aleksandra Stefanovic-Chafe is director and principal researcher of Lennika Consulting Inc.
The views, thoughts and opinions expressed here are the author's own and do not necessarily reflect the viewpoint, official policy or position of the Future Skills Centre or any of its staff members or consortium partners.